Marketing for your Moving Company is never easy. Moving services are typically not needed more than a few times over the course of the average person's life. And since that is true, it means that the moving industry is a zero-sum game business. Either you get the moving lead or your competitor does.
Marketing is an uphill battle, but if you follow these moving company tips, you will be able to prepare for any marketing obstacles you will come across and win.
1. Anticipate Seasonality by Dominating in the Off Season
Difficulty: Hard
As a manager at a moving company, marketing strategy may not be the first thing to come to mind when thinking about your business, but it should. With a business where demand is so hot in the sales season and so cold in the off-season, developing an off-season strategy is pivotal to the success of your company. According to Moving.Tips, 65% of household moves occur between May-September. That means that outside of these 5 months (October-April) you will only be getting 35% of your revenue for the year. So how does this impact your moving company?
It impacts everything. That means your goal during October-April is to not only to survive but to suffocate your competition. During the "on-season," the top-rated movers can be booked on average 4 weeks in advance due to high demand. Let's say you are one of these top-rated moving companies. You will get your pick of jobs until your staff can no longer accept any new jobs. During the May-September period, moving companies on average turn away twice as many jobs as they take in due solely to the availability of qualified staff. Therefore, when it comes to a marketing strategy for moving company like yours, think about your marketing strategy in the 7 months before the busy season. That battle will determine who will get moving leads when things get slower. Advertising in the off-season is key to maintaining your business until the huge summer season. Your goal should be to figure out how to get on page one of Google so your company can get the best moving leads. Then you can keep the jobs that will call you first and leave the leftovers to whoever else is available in the local market.
2. Use Google Ads Services: Google Adwords & Google Guarantee
Difficulty: Medium
If you want a noticeable jump in your moving company lead generation, the easiest way is to buy them.
Google offers a lot of different ways to spend on internet advertising. Google's PPC (Pay Per Click) advertising allows you the opportunity to post an ad on a multitude of Google's available media including:
Search (Search Queries)
Display (Banner Ads)
Shopping Network
Video (YouTube)
Google will only charge you if a potential customer clicks on your online advertisement. So, if you need to spend money to get customers to click to your website then Google PPC is one way to go.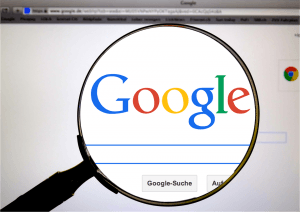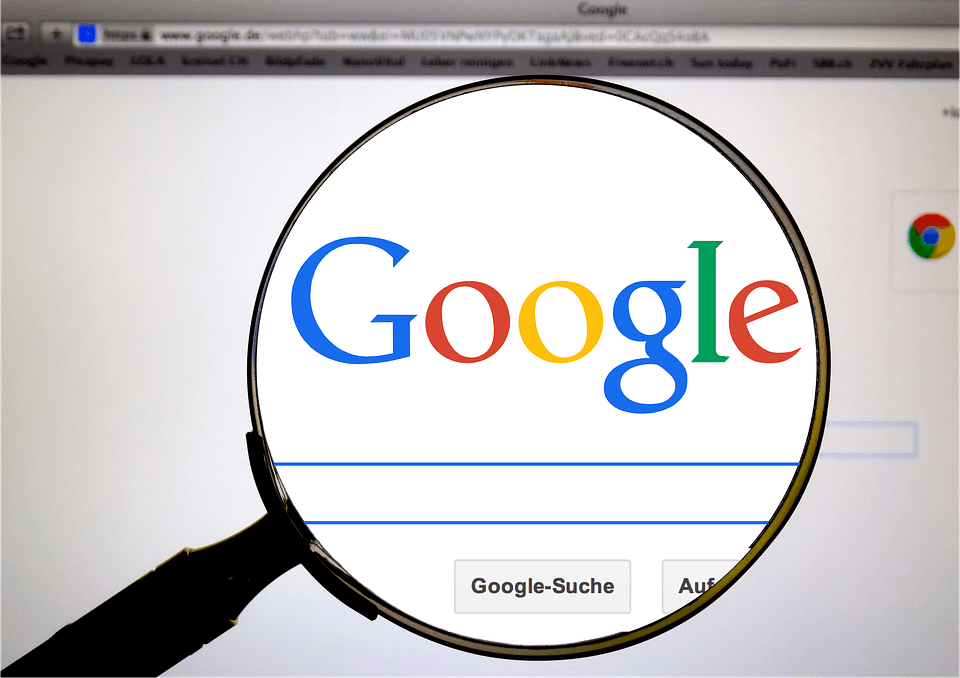 Google will only charge you if a potential customer clicks on your online advertisement. So, if you need to spend money to get customers to click to your website, Google PPC is one way to go.
Then there's the "Google Guarantee." Here's how it works: Google promotes certain companies in your local area that are "Google Guaranteed." The "Guarantee" is that Google will offer a refund to your customer up to the amount of $2,000 if the customer is not satisfied with your work. Your moving company must submit insurance, a business license and background check information to Google. Once your information has been verified by Google, your "Local Services Ad" will become live and appear at the top of the search page once a search in your area has been entered. When someone calls the Local Service Ad number (provided by Google), your company will be charged a "lead fee." Since these are customers that have directly looked up your industry in your local area, you know you are getting quality moving leads. Read more here to learn more if Google Guarantee is available in your market.
In short, Google is offering a new way to increase sales leads to your moving company, but they do not offer free moving leads.
3. Insured Professional Movers
Difficulty: Easy
Make sure your potential customers know that you are "Fully Licensed and Insured." One of the biggest benefits of hiring a moving service (besides not performing the move yourself) is the moving insurance. A lot of your potential customers forget the importance of moving insurance. Stress this in your moving company advertising! This might seem obvious to you and your sales staff, however, reminding your potential customers about this might be the difference between who gets the sale and who doesn't. A small addition can make the difference between who will get more moving company leads between you getting the moving lead over your competitor who didn't care to mention this fact.
4. Offer Expanded Specialty Services
Difficulty: Medium
Another great way to get moving leads for moving companies is to expand your services. When you offer more moving services to your customers, your moving business becomes less one-dimensional to potential customers. Since moving companies are designed to be able to move a plethora of large and bulky items. Specifically mentioning these items by name will let the customers who are looking for these specific services find your company over your competitors who are equally as able to complete the job. Here is a list of "Specialty Items" that your moving company can mention they move for their customers:
This can include any of the following:
Piano
Gun Safe
Pool Table
Antiques
Motorcycle
Wine Cellars
Library (Book) Movers
Hot Tub
Storage Containers
5. State your value over DIY Movers
Difficulty: Easy
As a moving company, you might think your biggest competition is other moving companies. In fact, your biggest competition is moving truck rental services (U-Haul) or friends and family that own a truck/van. Although commercial leads for moving companies offer the most value per job in the off-season" acquiring these "smaller jobs" is important for your overall marketing strategy for moving company. DIY Movers get the benefit of saving money and accomplishing the move on their timetable under their watchful eye.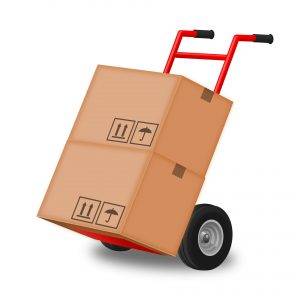 Stating your value over truck rental services and DIY movers helps remind potential customers why they are avoiding the hassle of moving themselves. Cutting a small slice of revenue from DIY Movers in your local market will put you ahead of competitors that only hunt for moving leads.
6. Respond to Good and Bad Reviews on Yelp/BBB/Google My Business, Etc.
Difficulty: Medium
It is important to always have an ear for what your customers are saying about you on social media and review sites. Potential customers typically peruse these sites as a way to verify that customers left your business satisfied. Although you can't control the content that your past customers write you can control what you say to these reviewers.
A reviewer is taking 5-10 minutes out of their schedule to point out how well you performed the moving services they hired your company for. If you receive a good review, make sure to thank your customer for their glowing review and how you appreciated working with them. If you receive a bad review, offer an apology that they did not receive the service they expected and rationally explain your version of the events. Even if the reviewer's claims are fraudulent, do not lose your composure. Potential customers should see that you appreciate a good customer, but have the patience to handle difficult people as well.
Handling reviews, whether good or bad, can leave the online reader with a positive or negative impression of your business. To a moving company owner, reputation management may seem "frivolous" or "not a conventional way to advertise my moving company", but it directly impacts whether you appear on one page Google or not. Customer reviews are an important SEO ranking factor. It is also important that you respond to reviews in a timely manner. You want to show you respond to customers eagerly and that you want to resolve their issues and gracefully accept their praise. At least once a week you should dedicate some time to thanking your customers for the reviews that they left.
7. Engaging Social Media Content
Difficulty: Medium
When you are contemplating the creation of your moving company marketing plan, it might be difficult to find topics to create social buzz with potential customers. The moving industry may seem dry in comparison to other more fascinating industries like sports, entertainment and gaming. Don't let it be.
Have you helped a local non-profit organization recently? Tag the organization and write a post about it. Helped someone move an especially interesting statue? Take pictures and write a post about it. Dressed your office dog in a Santa hat for the holidays? Take a picture and wish your followers "Happy Holidays!" It's easy to come up with clever marketing ideas for your moving company if you think outside the box. The beauty is that your moving company social media doesn't have to all be about moving. Show some personality & share your appreciation for your local market, and the benefits will follow.
8. BBB+/ Stevens Worldwide Van Lines/ AMSA (American Moving & Storage Association (Certified ProMover) National & Local Affiliations
Difficulty: Hard
Another way to promote your moving company is to join relevant industry organizations. An industry organization is an accredited institution that offers resources for their members and an air of legitimacy for customers that would be interested in their membership.
For example, the AMSA (American Moving & Storage Association) is a moving association that offers buyers guides, lobbying efforts and other useful information for moving owners and their companies. AMSA also has their own unique methods for how to advertise a moving company for their members. Your moving company can test to see if they will pass the accreditation standards to become an AMSA certified ProMover®. A ProMover may place their AMSA-created digital badge on their website. This brings a sense of legitimacy to potential customers that may not trust whether the business can deliver the services they need. Industry Associations and Business Associations usually require certain standards to enter their organization. Customers can learn about what these standards are and how impactful their certification really is.
9. Local Media/ Get involved with your Community / Non-Profit Organizations
Difficulty: Medium
This is one of the more creative moving company advertising ideas, but it requires dedicated staff time to implement. However, it can really give you a major boost in local moving leads.
As a moving company, you have a lot of opportunities to help local organizations including non-profits. Moving companies are staffed with people that can lift heavy objects, equipment that can move heavy objects and trucks that can store and transport. Any local non-profit organizations would love to be partnered with a "mover that cares." Becoming a participant in a Food Bank, disaster relief (Tornado, Flood, Storm etc.) or forming ties with local real estate agents are all great ways to get great free word-of-mouth promotion.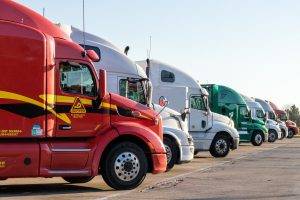 10. Hire an Agency/ Moving Leads Specialist
Difficulty: Easy
And last, but certainly not least, hire a moving leads provider. An advertising agency that specializes in sales leads generation techniques for moving companies is invaluable to a moving company that wants to promote themselves on the internet. A moving leads provider will know what are the best ways to market your company since they understand how a moving company ticks. If you are looking for marketing ideas for moving companies they are a wellspring of creativity and knowledge of internet moving company marketing.
If you ever need to know more about how to promote moving company or how to get quality moving leads, hiring an agency that specializes in moving companies is the right choice.