10 Statistics and Trends Predictions in Moving Advertising for 2019
The moving industry is more saturated and more consolidated than ever before. The proliferation of smaller, sometimes unlicensed help is making it harder for larger companies to compete on price.
This might sound like bad news for companies as we move into the moving season, but there's much to be done to position your moving company for success.
We've gathered what we feel are 10 of the most important things you should consider about the state of moving advertising and moving company digital marketing trends today.
1. Long Distance Moving
The West Coast and 8 of 10 most populated major cities are experiencing population decline. Major cities are finding it difficult to attract top talent, and big companies like Amazon are finding it more lucrative to set up base in really quite desirable urban areas, such as Arlington, VA.
There are many reasons for this shift, but much of this population loss can be traced back to causes like the rising cost of living in cities like New York, Seattle, San Francisco and Los Angeles.
Just since 2017, we have noticed a shift in where inquiries are coming from. In 2017, many were coming from the Midwest, with Kansas and Colorado being major areas for long distance moves. In 2018, the shift is to the west and the eastern seaboard, with Nevada, California, New York, Virginia and Florida seeing a major rise.
What Can You Do?
Know the services trends in your area. If you are an agent of a Midwest state who enjoyed a lot of long distance leads in the past, expect that those will start to dwindle and diversify.
Aging populations mean that in retirement states (Arizona or Colorado for example), start doubling down on Senior Moves for a consistent flow of leads.
2. Local Moving Is Less Profitable in Many Markets
Those smaller companies on websites like Craigslist mean more competition for local moves. This increased competition means that prices have been driven down for most local services.
Your salespeople might be experiencing a decreased closing rate for local services, especially at the larger movers who have strict minimums and more expenses.
What Can You Do?
To differentiate your company from this increased competition, concentrate on the things that set you apart in your advertising. Mentioning selling points like "fully licensed & insured" or using language like "premium movers" instead of "cheap" or "affordable" means your sales team will be able to concentrate more energy on better leads and hopefully close at a higher rate.
3. Office Moving & Corporate Relocation
Economists aren't seeing serious signs of a recession yet, so go after commercial moving opportunities in your moving advertising. You should see some major pay-off, especially if you're in an area currently seeing an economic boom.
What Can You Do?
Join local chambers of commerce and commercial real estate associations as a member. Attend the meetings and network. Get a feel for who the movers & shakers are that might need to relocate their employees.
Reach out to schedule meetings with local firms to discuss partnership opportunities. Many places such as Detroit and Virginia are seeing their economic winds turning. Make yourself visible to firms that are looking to move so that your services might get considered.
4. Senior Moves are Trending Up in a Big Way
Our clients have seen increases in inquiries for senior moving in most markets. The United States population is aging quickly. Now is your opportunity to start riding a wave of moving leads that might not slow for another decade. Many in this group have lots of money.
What Can You Do?
Choose someone one your staff who would be interested in becoming a certified NASMM senior move manager. Put a page up on your site for this service and prominently display this certification. Make sure it is optimized. Make sure it can be found easily from the top navigation on your website.
5. You NEED A Long-Term Moving Lead Generation Strategy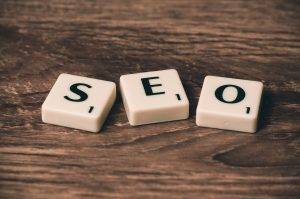 Buying leads just isn't profitable, and it isn't a long-term strategy for business growth. Many aggregators get their leads from the same place you could be getting your own leads: Google! Search engines in 2019 offer a low barrier, highly reliable source for very high quality moving leads.
If you don't have one yet, don't let 2019 end without it. And if you already have one, make sure that you are putting time and money into optimizing it. Your website can, and should, be a continual source of high quality moving leads.
What Can You Do?
In-house lead generation is just a smart, defensive moving company strategy. Hire a moving company website design company to get high rankings on search engines in a relatively short amount of time. There are also tons of easy template programs like Squarespace and Wix if you don't have the capital to hire a company to do it.
6. DIY Moves and Portable Moving Containers
Providing DIY services and/or portable moving containers is a way to secure more local moving business.
This is a trend that may have started with PODS, but now many companies offer the service around the world. Its growth represents an opportunity for more expensive licensed & insured movers to compete with the proliferation of the local, single truck Craigslist movers.
Interest is growing, and we expect to see DIY moves with some sort of moving container to increase drastically over the next year and more.
What Can You Do?
2019 is your opportunity to create a strategic partnership with companies offering this service. Diversify your offerings and make it easy for customers to customize the services they hire you for.
7. Re-vamp Your Storage Service to Stay Competitive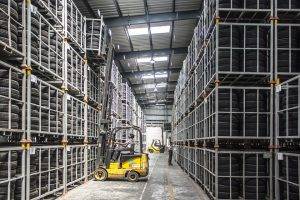 Companies like Clutter, MakeSpace and Closetbox are using technology to streamline the quote process and easily offer customer service opportunities that were previously impossible before 3G/4G mobile internet or mobile apps.
What Can You Do?
Take a page from these technology companies who found a niche in what seemed like a tired industry. Invest in single-item inventory tracking for your warehouse storage. Offer item delivery from an online portal and use that tool in combination with DIY moving containers to create a customer-first, on-demand storage service that will stand apart from your competition.
8. More Mobile Traffic For Moving Company Websites
Percentages of mobile device traffic are increasing, and this underscores just how important it is to have a website. The average moving company still averages about 40-45% mobile traffic on their websites.
What Can You Do?
Make sure your website is built "mobile first." Make sure the design is friendly and it takes no more than 2 clicks with no scrolling for users to view your services. Make sure your form is immediately visible and quick to fill out on a phone.
Most of your users will research on their phones and then come back to fill out a request on desktop later. However, if they have a hard time using your website on their phones at first, you're unlikely to see them come back at all.
9. Specialty Moves Are A Gateway to Larger Jobs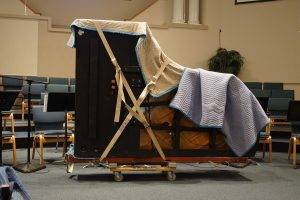 Some customers just want a single gun safe moved or their piano moved from the living room to an upstairs bedroom.
For most companies, it's hard to profit off these small jobs, so you might be tempted to simply remove those services from your website completely and ignore those inquiries. However, if you help the customer by passing the job to a third party (with your name on the service and sharing a percentage of the move, of course), you will help build your brand as a reliable, local moving company.
These jobs can often be the gateway to a much larger job in the future or a referral, and it's hard to beat the closing rate for a lead coming from a good referral.
What Can You Do?
Take small jobs. Not all of them, but moving people means a greater possibility for a referral or gaining a repeat customer. If you can't make money on a gun safe move or a hot tub, establish reliable partnerships with companies that can and share the profit to help break even. Make sure that they are willing to brand their services under your name.
10. Sponsorship Marketing
Having a strong local presence is going to continue to be key for your moving company marketing well beyond 2019.
What Can You Do?
Reach out to popular local events and important non-profits asking about sponsorship or affiliation opportunities. There are a lot of benefits here, but we'll concentrate on two: link building for website authority and local branding.
First, sponsoring local events is an opportunity to get a link to your website, which directly affects your position in search results. Just ask the company for a link from their website, and if they're receptive make sure to suggest what the text for the link should be (something like "Official Moving Company of" or "Detroit Moving Company Sponsors" would really give your website a boost).
Second, you get to plaster your logo all over advertisements for that event or have your logo on the front page of an important community resource.
Bonus Tip: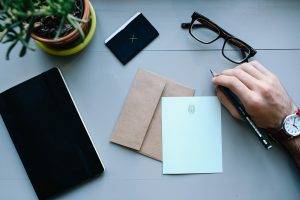 Increase the amount that you spend on marketing in the off-season. This will bring in leads and revenue when business is scarce and keep your name in front of potential customers. This is also the best time to get serious about SEO. If you don't have a program for search engine optimization in place, you will get left behind.
Use Google AdWords, run a Facebook campaign, utilize social media and set up email marketing. You might even think about direct mail. It's still highly effective if you have a good list of prospects (seriously: even Google is still doing it!).