18 New Moving Company SEO Ranking Factors | M4M Blog
Do you have a website?
If so, I have a feeling that you're not getting enough (or any) moving leads from it. If you were, you probably wouldn't be reading this!
And if you are getting leads, you must be wanting to get even more.
Who Is This Blog For?
If that is true, then you are exactly who we want to be talking to.
This blog is for business owners, moving company marketers and webmasters who need to know exactly what to change on their website to get more moving leads from Google.
The following 18 tips are our top tips to get your moving website to Page One of Google.
Fair warning: this blog is going to cover technical topics.
But by the end, you will know how to rank higher on Google search results and get more moving leads.
Feel free to forward this article to your webmaster after you've reviewed so they can implement.
All the items we will cover, from sitemaps to mobile design and content hierarchy, are items that you can implement today on your moving company website to help you get more moving leads on Google.
You'll learn how to do moving company keyword research, how to design your mobile site, how to index pages and how to design your content.
Ready?
Let's dive right in!
TECHNICAL SEO
This is everything that has to do with the coding on your website. This is the foundation for moving company SEO.
Valid Sitemap
What is This?
Sounds complicated. It's really not, especially if you use WordPress.
A valid sitemap is a URL on the site that ends in .xml that contains a list of all the pages on your site. This can be automatically generated through WordPress or other CMS using a variety of plugins.
We prefer Yoast for its ease and free features, but there are also many others.
How Do I Set Up My Sitemap?
These instructions are specifically for users with WordPress sites using the Yoast plugin.
1. Log Into Your Website: First, log into the back end of your WordPress site. If you can't find the credentials, contact your webmaster or your hosting service for help. Then, it's always a good idea to keep your passwords in an encrypted database like KeePass.
2. Download the Yoast Plugin: Find the navigation on the left of your back-end dashboard and select the "Plugins" page. You can download new plugins directly from here. Click on the "Add New" button and search "Yoast."
3. Configure your sitemap: Once the plugin is installed, follow these steps:
a.Select the "SEO" tab from the left navigation in the WordPress dashboard.
b.Under the "General" tab in the Yoast plugin, select "Features" from the three tabs at the top.
c.Make sure that the "XML sitemaps" switched is in the "On" position.
4. Select the Page Types You Want to Index: Under the "SEO" tab in the left navigation, select "Search Appearance." We recommend turning on "Posts" and Pages" to appear in search results. The rest of the options can be kept on default, or contact your webmaster for more suggestions.
That's it! Your plugin is properly set up, and your website is ready to be indexed on Google.
To do this, simply submit your sitemap URL to Google Webmaster Tools. If you haven't been set up here yet, have your webmaster paste the verification code into the tag of your website and verify in Webmaster Tools.
Then, under the sitemaps tab, simply submit the sitemap URL to be crawled.
Your sitemap URL then will likely look like this:
https://mydomain.com/sitemap_index.xml
Make sure to take the same steps for Bing Webmaster Tools. Then your website will easily be found and indexed by search engines!
Website Security
This is very important for showing up in search results.
On all major browsers, users attempting to load insecure websites will be redirected to a warning page:
connection_not_private_google_warning.jpg [title= connection not private google warning][alt= how google ranks your moving website] (source: screenshot) Full size. Center.
To request a Secure Socket Layer (SSL) certificate, follow these instructions:
1. Request an SSL Certificate: We recommend GeoCerts, but there are many companies that provide them including GoDaddy.
2. Set Up A Date/Time to Verify Your Information: The SSL company will more than likely need to schedule a time to call a representative at your business. They will ask some questions to verify your location and business information before issuing an SSL certificate.
3. Download Your Certificate Files: Once your website and company have been verified, download the certificate files from the issuer. These will be downloaded as a .crt file.
4. Upload the Files Into cPanel: This is the most common file manager, but your web hosts may use a different hosting system. If you do not have access, forward these files to your webmaster or hosting company.
5. Verify the Certificate in cPanel: If you are using cPanel, once the .crt file is uploaded press the "back" button. Scroll to the bottom of the next page and click "Return to SSL Manager." Under "Manage SSL for your site" click the link that says "Browse Certificates. Find your certificate and install the certificate. Click past the pop-up, and you're all set!
This will ensure that all users who click your site will no longer see a "Not Secure" warning, which should help your rankings and increase your site traffic.
Site Speed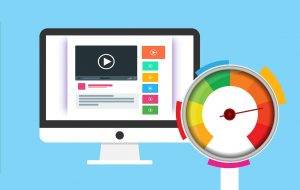 This is perhaps the biggest factor for ranking after the two steps above.
Google is obsessed with user experience, and site speed is one of the biggest complaints from internet users.
In fact, a relatively recent survey on the topic found that 79% of users would not return to a website that takes more than 4 seconds to load, and another found that 49% of users expect websites to load in less than 2 seconds…
That doesn't give you much room for error!
If your website takes longer than four seconds to load, there's little chance that you will make it to page one for most competitive moving keywords.
Here are some things you can do right now to increase your page speed:
1. Resize all the images on your site. Image files should not be larger than 500-600 pixels and should be less than 1MB in size.
2. Remove plugins that aren't being used.
3. Combine website files to reduce the amount of data that needs to be downloaded on each page load.
4. Defer loading of JavaScript files.
5. Work with your web hosts to reduce server load time.
6. Make sure you've chosen the best (not the cheapest) hosting options for the size of your website.
7. Enable file compression. Sometimes uncompressed files are set in the theme. Your webmaster will be able to help you address this.
8. Enable browser caching (using a plugin like W3 Total Cache).
9. Enable a CDN today for large files such as videos.
10. Reduce the number of redirects on your site.
If a lot of this doesn't make sense, that's okay! Contact your webmaster and let them take care of it, or contact a professional moving company website design experts.
They will easily be able to optimize the speed of your website and make a big difference in your SEO.
Mobile Responsiveness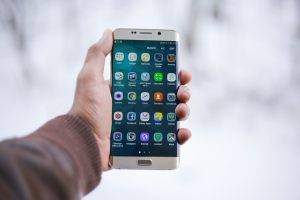 Google indexes websites mobile-first.
What does that mean for your website?
It means that if you have design flaws that might make it difficult for users to navigate your website on a phone, you're in trouble.
Plus, our data shows that users often find moving company websites by searching from their mobile device before they visit again on their desktop to fill out a quote form.
The percentage of mobile traffic for moving companies in every market seems to be increasing every year.
Some common mobile design issues to look for on moving company websites:
• Overlapping elements (images, icons, links) that cover text or prevent links from being clicked.
• Design looks dissimilar to your desktop site.
• Quote form is below the fold or difficult for users to find from the homepage.
• Quote form fields are difficult to fill out or hard to use with thumbs.
• Users have to scroll too far on the page to find important information, customer reviews or links.
Unfortunately for older sites, responsive design is nearly impossible to implement without a redesign.
The good news is, however, that almost all CMS themes are designed with responsive elements, so getting a new mobile site has never been easier.
Accessibility
A lot of press has been published about accessibility and business websites recently.
While Google doesn't have any explicit rules about what an accessible website needs to have, accessibility is closely related to good user experience.
Here are three things you can do today to make your website more accessible for users:
1. Disable automatic navigation or scrolling banners. These can be difficult to navigate with only a keyboard for disabled users and thus would be considered bad for users.
2. Choose your colors carefully for contrast. While white-on-white text has been rejected by Google for years, there is less guidance for color choice. There are websites like
WebAIM that will check your color combinations for proper contrast for users with disabilities.
3. Use header tags to provide easy-to-read and navigate page content structure.
To get more information about how accessible your website is, use WebAccessibility.com.
Enter your domain at the top. The program will analyze your site and give you an overall score with suggestions that you can implement fairly quickly to make your website more accessible.
There are also plugins that will automate text resizing, color contrast and more.
Going through how to download and set up is more than we have room for here, but there are many options.
We recommend UserWay, and OneClick is another popular choice.
CONTENT SEO
Title Tags and Meta Descriptions
Title tags are the first, and possibly most important, On Page SEO ranking factor for moving websites.
Luckily, writing new title tags is a simple way to increase your performance.
Below we have a checklist of things you can do right now to write better title tags.
Here's your moving company website title tag checklist:
1. Your title tag is optimized for a single keyword.
2. Your title tag is 60 characters or less.
3. Your title tag contains a version of your company name.
4. Your title tag contains attention-grabbing modifiers (like "premium" or "affordable")
5. Your title tag is easy to read.
Content Hierarchy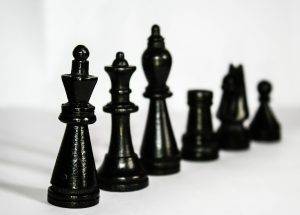 It's important to structure your page so that the most important information appears early on the page.
Our fool-proof guide to structuring your content outlines how to write your title to attract clicks, where and how often you should be creating new headings and even how long your content should be.
Here's our guide to writing and structuring quality content for SEO:
1. Find Your Topic: Use Google keyword planner, or another keyword research tool to find your topic.
a. Find moving company keywords with good search volume. For blogs, you want to look for keywords with low or medium competition.
b. Check what websites are showing up on page one for that keyword.
c. Come up with a topic that covers that keyword.
d. Look at your competitors' blogs to come up with the length that your content needs to be. Your blog should be longer and more comprehensive than anyone else's.
e. Start writing!
2. Write A Great Title Tag: Include your keyword early in your title tag (within the first 1-2 words). For blogs, listing the number of items you'll discuss is a proven method. Make sure its length is 60 characters or fewer.
3. Write Your Page Title: This should be different from your title tag. You have more room for creativity, so make sure to use a number (for blogs) and attention-grabbing modifiers.
4. Write A Helpful Meta Description: This should be fewer than 150 characters and should tell users what will be in the blog, making them want to learn more. Think about what you would like to know before you click on the search listing.
5. Use Subheadings Often: Don't let your content go on for more than 5 paragraphs without adding something to break up your thoughts into digestible parts. Placing your keyword in the first H2 tag is also very important.
6. Use Small Paragraphs: To increase readability and keep readers on your page, use short paragraphs. Try not to go on for more than 2 sentences.
7. Break Big Ideas Into Lists: If a section is covering a complicated topic, break it into a list. This will make each point more memorable.
8. Use Lots of Images: Images help your readers to visualize each point, and images are a proven way to help people remember. Most people are visual learners.
Short, Readable URLs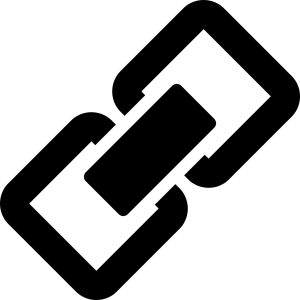 Which URL would you be more likely to click on?
https://mydomain.com/rt=?user1/blog-topic1?find-long-distance-movers/contentfound/
Or:
https://mydomain.com/find-long-distance-movers/
Placing the keyword you are optimizing for at the end section of your URL is helpful for your SEO for several reasons.
First, it helps users understand at a glance what your page is about.
Next, search engines read your web page's URL, so placing the keyword at the end helps with your page authority.
So, if you have long URLs or your URLs don't contain the focus keyword for that page, re-write them and have your webmaster create permanent (301) redirects.
Get to the Point
Short and sweet.
Introduce the purpose of your page within one or two sentences and use your keyword. Then, jump right into the meat. Don't make your page visitors scroll to find what they want.
For Google, it's important that your keyword appears on your page so that it can match it to a user's search.
The algorithm is looking to find the purpose of your page so that it can match it to a user's search.
If it can't figure that out, it won't rank it highly in the searches that you want to appear in.
Content Length
We covered this quickly in our guide to writing and structuring your SEO content, but it bears going into depth about.
In short, if your page is shorter and less comprehensive than other pages, why would Google rank it higher than the others?
They won't.
That's because Google just cares about giving the best results to their users.
They don't care about getting more moving leads for you.
So, here's how to make sure that your page is better than the rest:
• Get a word count for each of your competitors' websites ranking on page one for your keyword. If one result is significantly shorter, ignore it.
• Find the average. Beat that average by at least 300 words.
• Note how many images each of your competitors have. Use more.
• Note whether your competitors have videos or not. If so, you need one too.
• Check how many backlinks the specific URL has. To do this:
1. Go to AHrefs.com.
2. Type in the URL of your competitor's page.
3. From the drop-down, select "Exact URL."
4. Click "Check backlinks."
5. If your competitors have links, you need to reach out to other websites to link to your content. Read more about backlink SEO strategies for movers here.
• Be comprehensive. Take your expertise and combine it with what your competitors have written to make a bigger, better article.
If you make your content longer, better-designed, more engaging and more comprehensive than any other page, it will naturally rank higher than your competitors' pages.
Multimedia Content
Videos, podcasts, images and entertaining infographics all help your SEO.
Specifically, they lead to better engagement and users spend more time on your page.
Time spent on page is a major Google ranking factor. Therefore, using multimedia content ensures that users will stay on your site longer, leading to more authority.
Use tools like Venngage to easily make great infographics.
Use Animaker to easily make great explainer videos.
Visit Pixabay and Pexels for an extensive library of stock images.
Get a free Adobe account and use the Spark tool to create awesome graphics for your articles and social media.
Image Filenames and Alt Tags
If you are going to put images on your site, make sure to optimize the file names and alt tags.
How do you do that?
In WordPress, when you upload an image you will have an option to put in an alt tag. These should describe the image and contain your keyword or an LSI keyword.
Your file name should also be optimized for your keyword. For example, for an article about long distance moving, instead of naming your file "desert_landscape.jpg," name it "long_distance_moving_truck_desert.jpg."
The slightly longer file name won't negatively affect your SEO, and the appearance of that keyword will give your page more authority.
Content Freshness
Always post fresh content.
When your page traffic starts to fall off, or your page is older than a few years, you should consider rewriting the page.
Search engines LOVE fresh content.
If you are going to refresh a page, however, don't just switch some paragraphs around and call it good.
You need to actually improve the content.
Since search engines crawl and index your page data, it's obvious to them when the content doesn't significantly change, and you won't get the added authority.
Add more words, change the order of the content, update offers or information for 2019 and generally make it better than what your competitors have.
Refer back to "Content Length" for more info on beating your competitors' content.
Microdata Markup
There are many different options for making your website data more easily readable by search engines.
Start with the address:
1. Go to Schema.org.
2. Search "Address."
3. Click on the link to the "LocalBusiness" schema.
4. Use the table to format the information on your "Contact Us" page and in your footer.
5. For example: for your business hours, instead of just writing: "M-F 9a-5p" and leaving it at that, put the following in the code of your website: ["<time itemprop=" openingHours" datetime=M,Tu, W, Th, F 9:00-17:00″>M-F 9a-5p</time>"]
We promise that if you send these instructions to your webmaster, they will know how to put it on your site.
Bounce Rate
Your bounce rate is the number of people who visit your website and leave again without clicking on your form or viewing any other pages.
Google takes bounce rates into account, and if your average rate is higher than ~65% for a moving company website, you should take some actions to figure out why.
The first thing you can do is to install a heatmap on your site. This will show you what actions people are taking and help you figure out what might be keeping users from engaging with your site.
The second thing you can do is investigate for SPAM traffic.
Look to see what your traffic is in the Source/Medium section in Google Analytics. Then have your Webmaster create a filter to block that traffic from your data.
Internal Linking
Internal linking passes authority from one page to another on your website.
It helps users by giving them the ability to quickly navigate to other pages without scrolling back to your top navigation.
Also, make sure to choose your anchor text wisely.
When you are linking to a page on your site, include the keyword that the target page is optimized for in the link text.
If you are linking to your long distance service page from your new blog, using the word "service" as the link anchor text is not helpful for users or SEO.
Instead, use the term "long distance moving service" in your link. This will pass authority to that page and help search engines to index the target page for that keyword.
External Links to Your Website
When other pages link to your website, these are called "backlinks."
These are a major ranking factor for Google, so you want to do everything you can to get backlinks, especially from websites related to your industry.
There are many ways to reach out to link creators in moving, but here are a few of our favorites:
1. Guest post on industry blogs
Reach out to the editors of moving & storage associations and as them if you can write an article.
2. Put your website in business directories
Yelp, the BBB, Dex Media, Yellow Pages, Foursquare, and Angie's List are just a few places that you should have listings with a link to your website. Make sure that your business name, address and phone number are consistent across all listings.
3. Share on social media and newsletters
Sharing as widely as possible increases the chance that your great content will reach the desks of content creators with websites who might want to link to your article as an authority. So, share away!
Social Signals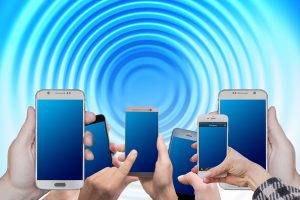 Social media likes and shares are not a ranking signal.
However, sharing your content and placing links on your articles for users to share quickly increases the chances that your content will be shared.
And the more shares you get, the higher the chance that more people will find your website.
More engaged visitors to your website means higher authority and higher search rankings.
So, ask your webmaster to create social sharing icons and get with your team to create a social media sharing strategy.
Moving Company Ranking Factors
There's more to SEO than what we discussed above, but if you can make those changes, you should see a significant increase in moving leads.
Improving your Google search rankings is not an easy process.
It takes an investment of time and resources, but in the long-term, you will buy fewer leads and increase the bottom line of your company.
Have you put any of these into practice?
Tell us about what kind of success you've had!