How Local Search SEO Will Get Sales Leads for Your Moving Company
A moving company's lifeblood is its sales leads. Pieces of data that when given to a salesperson may result in an appointment that then may result in a sale. Without sales, there is no revenue. Without revenue, there is no moving company. Sales Leads are ground zero in building a successful moving company.
How Local Search SEO plays an important factor in generating sales leads. In brief:
Local Search Is Doubling: Google "near me" searches have increased by two times over the past year. (Source: Search Engine Watch, 2016) There is no reason to believe these won't keep growing.
Local Search Results In Customer Visits: 72% of consumers who did a local search visited a store within five miles. (Source: WordStream, 2016) In the case of moving companies, proximity to the customer can make a difference in credibility.
Harness The Power of Reviews: 88% of local consumers trust online reviews. (Source: Local Consumer Survey)
Local Search For Local Business Information: Local customers rely on the internet to find information about a business. If your business isn't found in the local results, you will miss out on customer sales.
Customers See "Google My Business" First: In searching for your business or similar businesses, customers may see a Google My Business page before seeing any of the search results. Having an outstanding and well-optimized GMB page will yield your business great results. They may never even consult the paid or organic search results.
Here's what a Google My Business page looks like: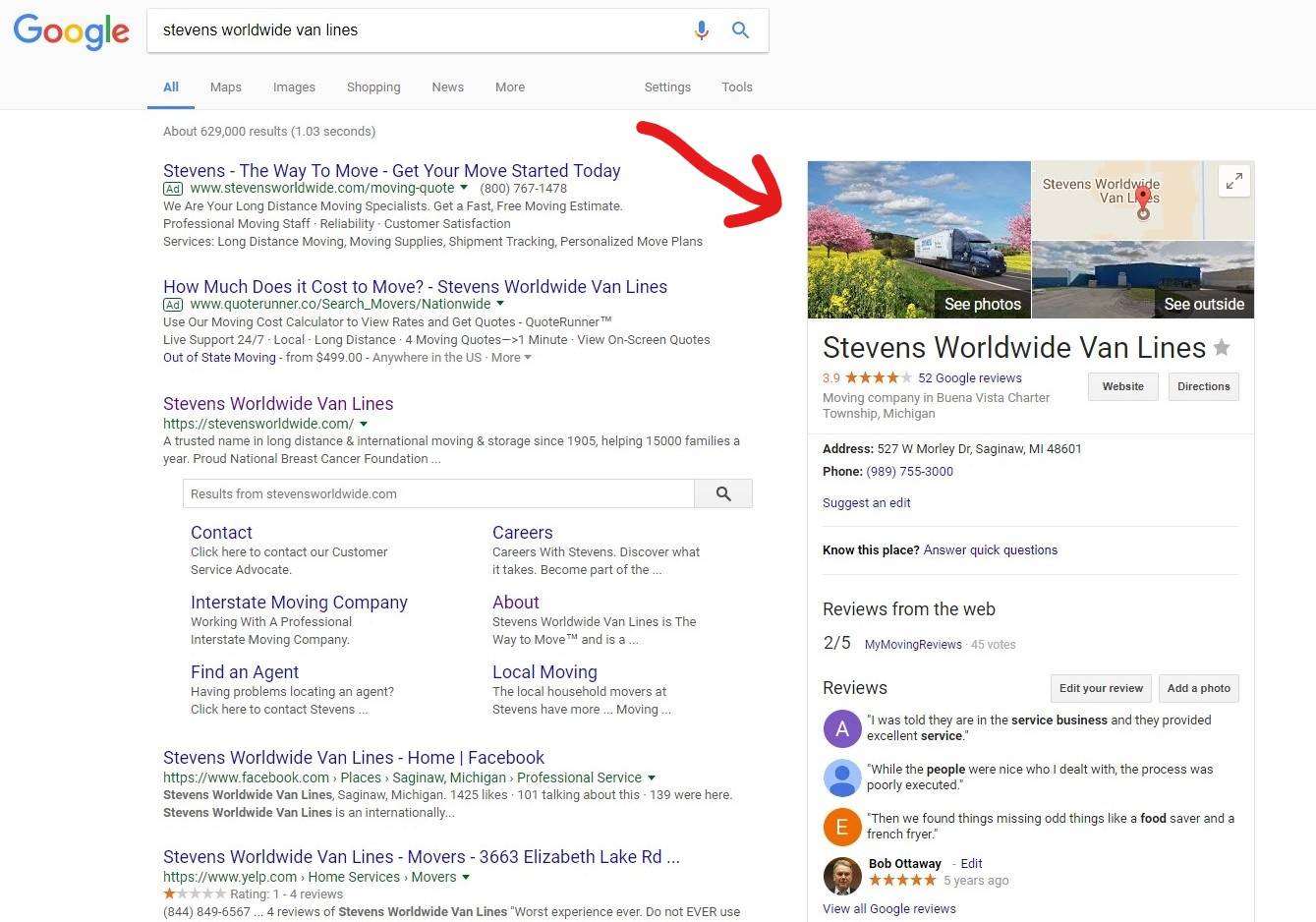 The best thing about them is that they are free! Set it up. Reap the benefits.