8 Ways to Differentiate Your Moving Company From Your Competition
Everyone wants to be different, but nowhere is that difference more important than moving company marketing.
Service differentiation is a sort of free advertising for moving companies, using your product or services to help generate leads. It can, but doesn't always, require an up-front cost of time and capital but pays off by making your company desirable and inherently valuable to your target customers.
In a crowded industry, service differentiation is your holy grail of new business opportunities. By proving to the customer that you are appreciably different than the next moving company in the Google search results, you can ensure that you will generate moving leads every day.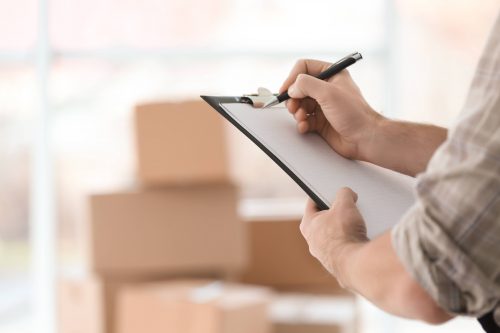 Types of Service Differentiation:
Value: You create inherent value for the customer that is distinct from your competition.
Service: You have a record of delivering exceptional service that future customers are willing to pay for.
Emotion: You tap into a future customer's emotion, whether through affiliations or a personal story.
Reputation: You maintain a great reputation that would make your future customer want to pay a premium for.
Relationship: Creating a great relationship between company and customer that leads to customer loyalty.
Niche: You offer expertise in a niche service that is in demand in your target market.
Following this foundation will help you answer the question of how to expand a moving company. Setting yourself apart from your competition is the beginning of ensuring good quality sales leads coming to your company.
Easy to Say, but How Do I Differentiate My Moving Company?
To expand your moving company, you need to be an expert on how to sell moving services. Below are our 8 proven strategies to differentiate your moving services from the competition and get more moving leads.
1. Answer Your Phones
Pretty obvious, right? Selling moving services is very hard if you don't answer your phone.
Picking up and calling leads back immediately is the absolute best way to differentiate yourself. If their first choice moving company doesn't answer, they'll move right on to the next company in the search results, and you'll lose the business.
If you can close as many leads as come in, you'll be worrying less about getting more. Differentiate your moving company by offering exceptional customer service.
2. Cross Promotion
Choose your partnerships wisely, and then promote, promote, promote! Non-profits make great partnerships, as well as well-known local and national realtors. We also suggest joining as many local, national and global organizations as possible to lend credibility to your name.
A few of the most important organizations for movers are:
Better Business Bureau (BBB) is possibly the most important affiliation to have. Customers trust them, and if you can put that "A+" at the top of your page, it's even better.
American Moving & Storage Association (AMSA) is a trusted name, and many customers will be familiar with the name. We also suggest going for the ProMover certification.
Move For Hunger is a company that movers can partner with to donated non-perishable items to local food shelters. It's highly recognized and a great cause.
IAMA, LACMA, FAIMA and other international moving groups may seem like jargon to most, but anyone doing their research on international relocation will understand that these lend credibility (with a little explanation on your part, depending on your market).
Then, make sure that you are touting these affiliations when you run Google AdWords or Facebook ads for moving companies.
3. Tap Into An Emotion
Key for service differentiation is partnering with non-profits that tap into cultural phenomena such as breast cancer awareness, sustainability or women's rights.
Take Stevens Worldwide, for example. They partner with the National Breast Cancer Foundation to donate a portion of their moving profits to fund the cure for cancer. This becomes their key moving company sales pitch.
Forging a strategic partnership with well-known non-profit causes or local & national businesses is a great way to position yourself for success and set yourself apart from other companies in an incredibly competitive market.
Read more on how to promote a moving company with strategic marketing decisions.
4. Specialize and Dominate Your Niche
Specialization can be a great marketing strategy to set up a consistent income for your moving company. Does your local area have lax gun laws? There's probably a lot of safes to be moved. Do you have cold winters in your neck of the woods? You can bet a lot of people have saunas and hot tubs.
5. Be The Experts (Thought Leadership)
Be the place where your customer goes to learn the ins and outs of moving. Make sure you're publishing great content to your website and sharing it to social media.
In 2019, it's more important than ever to make sure that surfing your website is an easy, enjoyable and enlightening experience. Write guides that will help anyone who visits your website, whether they end up hiring you or not. Your future customers don't want to be sold. They want to choose!
Moving checklists, "moving to" articles, packing guides, tips to choose the best movers and more specific moving tips are great ways to drive traffic and build trust between your company and your future customer.
6. Radical Transparency
Most people are intimidated by moving. Packing anxiety, concerns for their valuables and/or moving horror stories they've heard from friends are just a few of the reasons why.
So, it's on you to establish trust and be radically transparent when providing moving services. From the initial phone call to tracking shipments on the road, your customers deserve to know that their belongings are safe.
Follow these three easy steps:
After the quote, send a personalized follow up. Ask how the experience was. Show the prospect that you care.
Invest in a system for following every shipment on the road and making your staff accountable for great service. Explain to the customer exactly how you're different from everyone else.
Send a thank you note. There's no short-cutting here. Satisfied customers who think you really care are more likely to give you a referral.
7. Win on Service, Not Price
The guys down the road with a Penske truck are going to beat your full-service moving company every time on price. Customers choose companies like yours because you're licensed & insured, and you have a track record of great service.
Make sure you're working hard to win their business at every step.
8. Positive Company Culture
Referral traffic can come from anywhere…even your own employees! Besides, great employees make great business. So, keep your employees happy by having a great workplace culture and they'll have a stake in making sure that your company thrives.
Also, many customers in 2019, especially millennials (who are just coming into their prime home-buying age), are sophisticated enough to look at employer review sites like Glassdoor and make judgments about the quality of your company. Great culture makes great companies.