How to Start a Moving Company
Quick Read

 

Are you looking to start a moving company, but aren't sure where to begin? We can help guide you through some of the important steps, including:
Drafting a business plan
Getting the right equipment
Creating an effective moving website
Generating leads for your business
Stop searching "how to start my own moving company" and start building your business today! If you're looking to take your moving business to the next level and acquire more leads, request a free site audit to start bringing qualified leads in.
How to Start a Moving Company
Starting your own moving company, or any company, can be a daunting task at any point in time. There are so many things to think about and consider when getting your moving business off the ground. You can start small, so there's no need to rush to get big commercial moving trucks or large warehouses. 
You can easily start out in a major market with a solid crew and a small van or two, as most people are looking for local movers and labor-only moves. Additionally, your new moving company has a leg up! Locals tend to prefer to rely on small moving companies as they're more affordable, while still being a high quality service.
As you begin to build your moving business you can determine what kind of services your company will provide. Such as:
Moving labor services

Local moving services

Packing services
When you're ready for it, you can even prepare to become a full-service coast to coast moving company. Before you reach that point, there are some necessary steps to get started opening your moving business.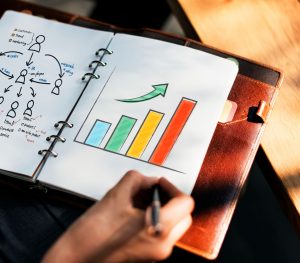 Draft a Business Plan 
Every successful moving company starts with a business plan. Regardless of the size of your moving company you need a direction and plan. A business plan for your moving company is a vital step to helping you answer questions from potential investors, like:
How are you funding your moving business?

How do you plan to run your new moving company?

Where are you planning to start your moving business?

What services are you going to offer?
These are a few of the questions that a business plan will help you answer as you begin your new moving company. You'll need to include some standard elements in your plan but these will help you really get your moving business off the ground. You'll be able to: 
Forecast business development

Distribute resources 

Focus on key opportunities 

Prepare for potential problems
Since the market is flooded with movers, thinking about these items will help you think about how to set apart your moving business from the rest. You're really going to have to take the time to consider how to market your unique differentiating factors.
Obtain the Right Permits and Licenses
Depending on your state, the required moving company permits and licenses vary, but for any business to operate your state and local governments will require you to obtain these. For moving businesses, this can vary based on the services you want to provide.
We recommend that you contact your state's regulatory authority and The US Department of Transportation for additional information. Making sure your trucks, business and crew have the correct certifications and legal permits will help your moving company grow and become rated by federal institutions as well as the Better Business Bureau. 
Each state has different requirements for moving businesses, so be sure that you're looking at your specific state closely and getting the necessary licensing. 
Initial Costs and Expenses for Your Moving Business
Starting a moving company relies on training your staff well, demonstrating professionalism and hard work. It is generally a good idea to start small and grow over time. This helps to keep your costs low initially. Upfront costs can include:
Truck or van rental/purchase

Licensing

Fuel 

Moving equipment

Packing and wrapping supplies
When you're looking into what equipment to invest in, look for high quality moving supplies like:
Hand trucks

Ropes and furniture belts

Moving pads or blankets
You should also consider buying some initial packing materials like bubble wrap and moving boxes. This will help you look professional to your customers. Part of starting a moving company is having a moving truck. You can find great deals on a used truck, but if this will be your full-time method of income, consider investing in a new one down the road. 
If you have chosen to buy a moving truck, you need to register it with The Department of Transportation (DOT) in your state. Once you have your truck and have it registered with the US DOT, you'll get your unique DOT number, which will help make you more credible for customers. 
Moving and Transportation Insurance
When you start a moving company, you need to have liability and cargo insurance. Get in touch with your insurance agent to get reasonable coverages for your moving trucks, damages and liability.
In some states, there is a legal minimum amount of cargo and vehicle insurance your company must have. Be sure to discuss this with your agent, as they know exactly what you need and can help you find a great deal.
Promote Your Moving Company
Advertising
Promoting your new moving business is a crucial step to bringing in reliable sales. You've chosen a great name for your new company – one that is original and catchy.
Logo
Next is to get a great logo made. Since this will be the main representation for your company, you want to see what your competitors have done and stand out from them. This logo can then be used on your trucks, on company uniforms or shirts, on your business cards and website.
Website
Having a website is one of the easiest ways to gain visibility for your company. Most people use online searches and having a well-built, information-filled site that customers can easily find is a great way to continually get moving leads for your business. If you seek out a professional website development and marketing team, they can help you create a beautiful website that is SEO-friendly. 
Chambers of Commerce
Another tool to help promote your business is to use local chambers of commerce. Getting listed in their directories will help boost your moving services across the area. 
Get Accredited:
As you continue to grow, join various moving associations and be sure to aim for a Better Business Bureau accreditation.
Look Professional:
Creating company-branded folders and moving kits can put your business above the rest when doing in-home estimates. Having a professional, cohesive look when interacting with customers can help you stand out.
Join Online Communities:
You should also consider getting affiliated or joining online communities to begin bringing in jobs right away. If you're only providing moving labor services, you can start to get leads through online communities.
Getting Moving Leads
After you've started to gain traction within your community, getting consistent and high-quality leads to close is important to keep your business growing. For a moving company, there are slow seasons and busy months. Making sure your business has bookings year round can be quite the undertaking. 
Purchase Moving Leads:
You can opt to purchase moving leads or grow your online presence so that your moving company website is a lead generation machine. Don't forget to continually request reviews from satisfied customers, as that will help keep your moving business current and reputable.
Growing Your Moving Business
As a small business, you need all the connections you can get, so we came up with 9 easy steps to grow your moving business, including:
Advertising in the off season

Networking with realtors

Forging relationships with senior complexes 
You will find many lead-generation companies who specialize in building websites and digital marketing plans, so make sure to get a free website audit from companies you are interested in. You can also ask about other services, like web design and social media marketing.
In Conclusion
A successful moving company is more than just a moving truck and a couple of employees who show up to help someone move. It's important to take the time to establish your company's brand and build lasting relationships with customers to grow your moving business in the future.