Quick Read

 Starting a moving business can be daunting, especially during the uncertainty of 2020. This guide will give you the steps and tips you need to succeed when launching your company, including:
Knowing the logistics of your business
Drafting a business plan
Completing the legal papers
Advertising your moving company
If you already have a moving business but want to attain more leads, request a free site audit to learn how to give your business a boost.
So, you want to start a moving company? Even in 2020, the moving industry has performed well, as it has been deemed an essential industry in all states.
When starting a moving company, there are many things you need to know and plan for before opening your doors. Starting a small business takes a lot of time, energy and, of course, money. It can be a daunting task. So where do you start? With a plan and proper organization, this guide can help you get started and get moving! 
Here are a few tips from the experts in the field for starting a new moving business.
Get An Idea
One of the most important decisions you will have to make as a moving business owner will be your niche. There are many questions to think about:
Will you hire a large staff or manage just a few employees?

Will you use vans to help clients move or will you use trucks?

Do you want to have a small fleet or a big one? 

Will you do local moving or interstate or even international?

Will you offer do-it-yourself services?
The bigger the idea, the more it can cost you. You can buy or rent the vehicles you want to use, and you also have to consider fuel costs. The cost of other moving equipment – such as boxes, dollies, ropes, tie-downs and furniture padding – can also add up. It's important to know exactly what you want.
You should also think about the other moving services you can offer, like storage or labor-only moving.
After thinking about these questions and deciding exactly what you want your business to do, then you will be ready to begin your business plan.
Draft A Business Plan
Just like the saying, a good company wasn't built in one day. Having a solid business plan will act as the cornerstone on which you build a successful moving business. It will also set you apart from the competition.
A well-thought-out business plan can help you: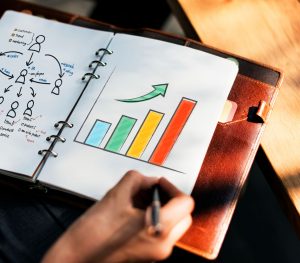 Anticipate future development:

By setting short- and long-term goals, you can plan for the growth of your moving company in the future. Setting goals is a great motivator to work hard and deliver great results.

Prepare a financial plan: 

Having a successful moving business means investing in things like trucks, insurance plans and materials, but the payoff is unmatched. By deciding whether to buy or rent trucks and vans, figuring out the required permits and whether to provide moving materials, you can get a more accurate picture of how much money it will take for your moving business to get off the ground.

Designate resources:

When starting a new business, whether alone or with a small group of people, there needs to be a balance between everything – from schedules to budgets – to make the biggest impact in the most efficient way.

Prepare for problems:

As with most things, starting a moving business is not perfect. Being prepared can save time and money in the long run. By having a plan of action for different problems your moving business may face, it will be easier and quicker to resolve these issues.
Get Legal With Permits And Insurance
It can seem like there is a lot of red tape involved in starting a business, but it's there so both you and your customers are protected.
No matter the type of moving company you are starting, you will have to apply for a permit. These can be acquired through your local state regulatory authority. Every state requirement is different — so make sure you do your research.
All moving companies are required to have liability and cargo insurance, too. Some states have specific requirements on the minimum legal amount of coverage. Contact your insurance agency to see their coverage options for damages, liability and cargo and vehicle insurance. 
Advertise Your New Moving Company
All businesses want to stand out, especially new ones. From thinking of a unique and easy-to-remember name to creating a logo and labeling your trucks, to creating branded literature for clients, creating a reputable brand is key to a successful moving business.
After coming up with a great name for your moving company and designing a logo that you love, you can begin building your business' online presence and start advertising your business online. It is important to invest in great website design and marketing strategy.
Designing a beautiful website and making sure that it is SEO-friendly will ensure that your business is the first one at the top of the results page when people search for local movers.
As a small business, you need all the connections you can get at the start, so we came up with 9 easy steps to grow your moving business. You will find many lead-generation companies who specialize in building websites and digital marketing plans, so make sure to get a free website audit from companies you are interested in. You can also ask about other services, like web design and social media marketing.
A successful moving company is more than just a moving truck and a couple of employees who show up to help someone move. It's important to establish your company's brand and build lasting relationships with customers to grow your moving business in the future.
The Bottom Line
At the end of the day, starting a moving business can be nerve-racking, especially in 2020. However, people have not stopped moving, so you shouldn't, either. Stay encouraged and embrace the challenge of opening a new company.
If you're searching for further advice or a free site audit, contact us today, and we can help your business gain more leads and earn more money.