10 Moving Lead Generation Tactics for 2019
No matter how well thought out or beautifully designed your advertising campaign is, it's a waste of time and money if it doesn't lead to exclusive moving leads. With so much competition and everybody fighting for the same goal, it is vital to be creative and direct with your marketing strategy.
The beauty of it is that there's no fool-proof, bonafide guide to getting more leads than your competitors. There are too many factors at play and not enough answers available.
However, there are more tools and tricks available than ever before. By utilizing some or all of the tactics below, you can gain an edge on your competitors.
1. Search Engine Optimization (SEO)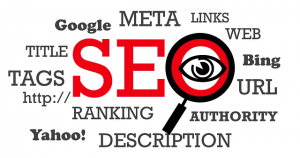 Starting with the best long-term tactic, focusing on your company's SEO will allow you to bring in quality moving leads for the long haul. Without SEO, all you can really do is put a Band-Aid on a larger issue.
SEO is the practice of building and optimizing your website so Google and other search engines rank you higher than your competitors. The higher ranking you have, the more people will see your services.
If you want to learn more about SEO for moving companies, check out our podcast on SEO tips for movers.
2. Google AdWords
If you don't have the patience or time for the SEO endgame, Google AdWords is the perfect place to invest your resources. More people search for products and services on Google than anywhere else.
In fact, an average of 165,000 people search for the term "moving companies" on Google every single month. That doesn't even include the 135,000 people searching for the term "movers" every month.
AdWords allows you to buy moving leads by crafting targeted ads that will only be shown to people searching for your services.
Create different ads for different services and keywords. Localize your ads. If you want commercial leads for moving companies, you can craft an entire campaign around office moving.
And you only pay for a moving lead if someone clicks on your ad. This tactic is perfect for companies who have an advertising budget and want immediate results.
3. Specialty Services
While local moving leads and long-distance moving leads are the bread and butter of your business, they're not always going to be there. Whether you are in a large market with a lot of competition or you find yourself in the winter months with no prospects, creativity will be key.
By developing specialty services that other companies don't offer, you will automatically be on a short list of potential service providers. Some specialty services to consider:
Piano/Gun Safe Moving
Decluttering Service
Estate Cleanout
Electronics Packing and Shipping
Military/Government Moving
4. Paid Listings
Cheaper than a service like AdWords, paid listings don't bring the consistent amount of leads that PPC services do. Nevertheless, they still hold value in providing moving service leads.
Websites like Thumbtack, MovingCompanyReviews.com and Billy offer similar "listing" services. Some will just give you prime real estate in their listings while others will e-mail moving companies prospects that they then have to close.
5. Referrals and Reviews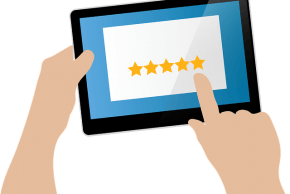 Word of mouth is still one of the most effective ways to get quality leads. People are more cautious than ever when choosing a service such as moving and storage.
By encouraging satisfied customers to refer you to friends and family, or leave a positive review, you can establish yourself as a trusted leader in your industry.
Referrals are also a great way to land commercial moving leads.
6. Local Services by Google (Google Guaranteed)
Local Services touts itself as a source for "Lead Generation for Local Customers". Also called Google Guaranteed, this service is only available in certain markets for certain industries – and the moving industry is one of them!
After an extensive screening process, Google will verify you as a trusted provider and show your business at the top of page 1 on their search results. Leads come in the form of phone calls and Google tracks the calls so they know when it is a legitimate lead. The cost is typically $10-45/lead.
7. Real Estate Partnerships
Realtors are some of the best friends you can make in the moving industry. Who is going to have access to more potential clients? Put together your best sales presentation and go promote your services to local real estate companies.
Each firm is going to have at least one or two companies that they will recommend to potential customers. Developing relationships with these individuals will bring in real-time sales leads on a regular basis.
8. Google My Business (GMB) Page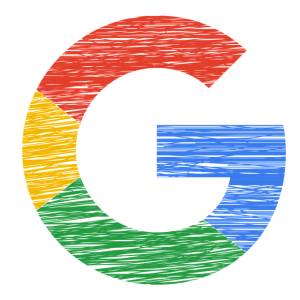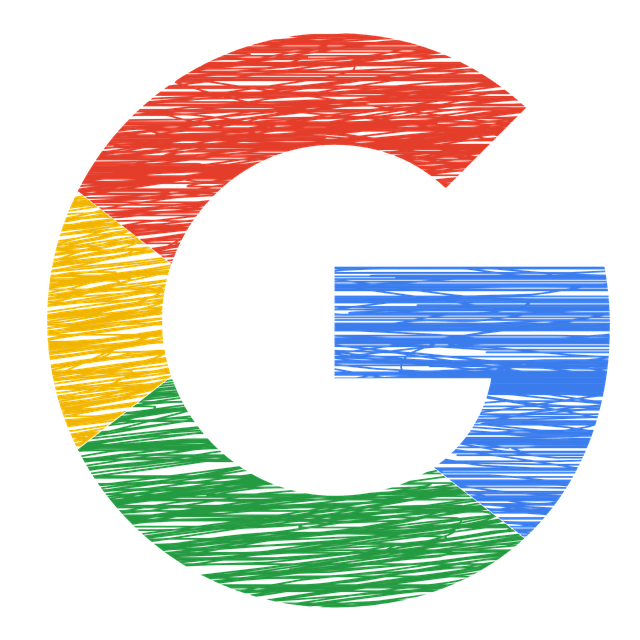 The third and final mention of Google, your GMB page is one of your most valuable resources. By optimizing your GMB, your page will receive prime real estate on the first page of a Google search result. Customers are more likely to visit a website if they know more information about it.
The beauty of GMB is that it shows your name, address, phone number, pictures, reviews and hours of operation right on the search results page.
9. Senior Living Communities
There are multiple benefits to working with local senior moving companies. Similar to working with real estate companies, it gives you a steady source of leads as residents are constantly moving in and out of these communities.
It also helps with your perception in your local area. If someone finds out that your company patiently and graciously moved their friend's elder mother, they will be much more likely to trust you for their move. And make no mistake, these seniors have lots of money for moving.
10. Apartment Complexes
Sticking with local resources, apartment complexes can be a gold mine for smaller local moves. There are a lot of moving companies (possibly yours) that won't accept jobs for small apartment moves.
If your company does, reach out to some of the large apartment complexes in your area to see if you can become their preferred mover.
Executive Summary
The key to getting a steady flow of leads is thinking outside the box and staying ahead of your competition. Make you brand as visible as possible, whether that's online or in your community.
In cases like this, the best approach is a diverse approach.