Social Media Marketing Tips for Moving Companies – How to Engage Potential Customers
Social media marketing is a great way to get your moving company in front of potential customers. You may be hesitant, however, to spend any time with social media marketing at all, because the moving industry isn't very "buzz-worthy". But that doesn't mean that moving and storage companies can't take advantage of affordable social media marketing. Social media surely isn't all you'll need to have an effective marketing strategy, but it's an integral part of one, even for movers. So, now you know that social media marketing is important to your business, but you may be unsure of how to go about it, what social media platforms to take advantage of, and what exactly social media marketing can do for your moving company. Use our tips below to learn the benefits of social media for movers and learn how to create engaging social media posts.
The Benefits of Social Media Marketing for Movers
Creating a social media marketing strategy can benefit moving companies in the following ways:
Getting your Moving Company's Name Out There – You may provide great moving services to your customers, but they may or may not tell their friends about you. Having a social media presence is more of a surefire way to get your name out there than word-of-mouth.
You Can Reach Customers Any Time of Day – Your social media profiles are up 24/7, so your customers can find you whenever they're available. Additionally, you can also schedule posts for times when your customers are most active. For example, if a lot of your customers engage with your posts over the weekend, you can schedule posts for the weekend.
Affordable Advertising – Having multiple social media accounts does not cost your company anything, and whether you're updating them yourself or having a third-party professional do it, digital advertising is still much cheaper than traditional advertising and is worth the investment.
Creating Customer Loyalty and Generating Sales Leads – Having social media profiles allows your business to keep in touch with current and potential customers, which could lead to brand loyalty and trust. Additionally, past customers on social media can become referrals. Social media isn't only for personal use, many people use social media to discuss recommendations, and good as well as bad experiences with companies, so it's important that you're engaging on social media with them.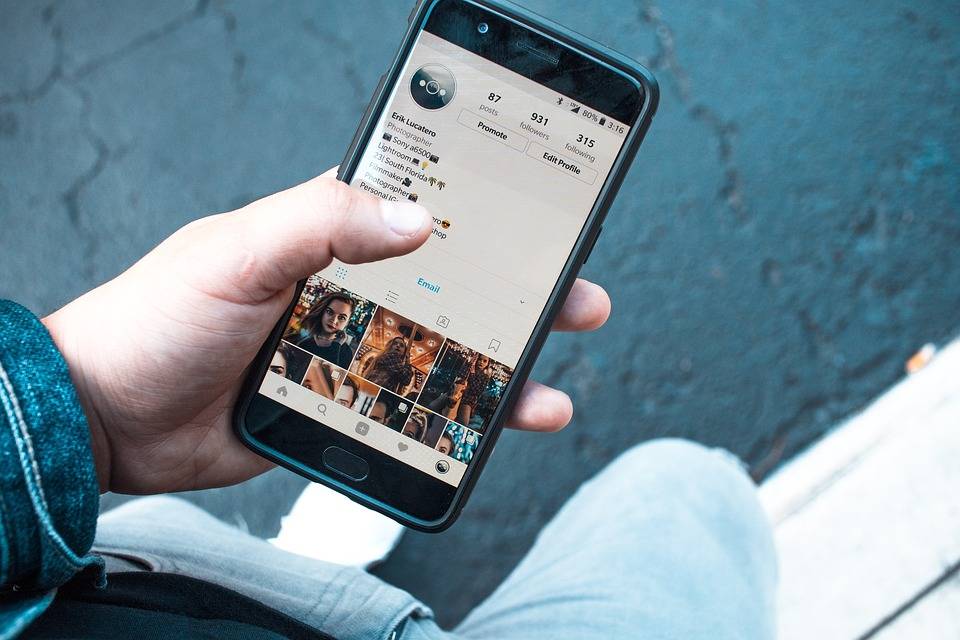 How Movers Create Engaging Social Media Posts
So, you've created your social profiles. Next, you'll need to start posting. This may seem easy enough but providing quality content that your followers will engage with can be tricky. If you've just made your social accounts, it's likely that you don't have many followers yet. Using the following tips will allow you to create engaging content on your feed so that people will want to follow and engage with your brand.
Post About Moving and Storage Topics – Sometimes talking about moving and storage topics instead of just your brand will bring people to your profile. Only posting about your brand will be one-note and will seem like you're just advertising to them. Potential customers want more than just advertisements, they want useful information, not only about your brand, but for topics in the moving and storage industry as well. Don't use your social media just as a bullhorn to make announcements about your brand.
Don't be Afraid to Share Content – It's important for you to create your own posts but reposting other people's content every so often is a great way to vary your feed. So, don't be afraid to share that article with helpful packing tips that someone else posted. When you're sharing interesting and informational content, whether it's your own or not, potential customers are more likely to follow you.
Engage with Customers and Followers – Whether it's sharing or responding to their posts, when you engage with your followers, they're more likely to engage with you. Also, don't forget to make it personal. For example, if someone posts a status about how great their moving experience was with your company, you should respond with something like "Thank you for choosing us to help with your move, Amy!" Using their name is a great way to make your brand seem personable and friendly.
Encourage Engagement – Creating a conversation by asking questions is a great way to encourage your followers to engage with your social media content. For example, you could ask them to share a photo of their newly moved home. You can also create polls with social media platforms. Additionally, contests and giveaways are great ways to get people engaged and social media is the perfect platform to advertise contests and giveaways.
Make Posts Visual and Add Relevant Hashtags – Making your posts visual will make it more likely to grab your follower's attention when they're scrolling down their feed and adding hashtags will allow those who aren't following you but are interested in moving and storage to find your posts.
Post Consistently – You'll want to post often to show that your moving company is active. When someone is searching for a mover and they find your Facebook or Twitter profile, they are much more likely to choose a mover with an active profile.
Post Ideas for Movers – If your company has been involved with the community, be sure to post about a few photos of your team helping. Potential customers love those who help and are involved with their community. Also, be sure to post about current community news, like a new restaurant opening your local downtown area. Additionally, On-The-Job photos are a great way to show that you're moving company is actively moving people in their community.