Your Ultimate Guide to Generating Top Moving Leads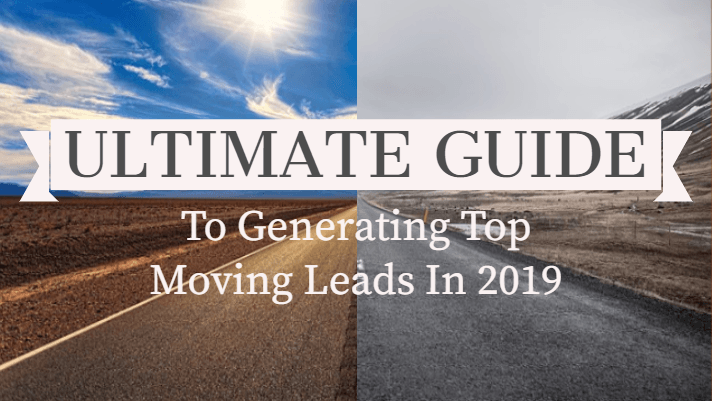 It seems as if moving leads are available anywhere you look now. From Google ads to SEO to lead aggregators, we're always getting told of new places to find leads.
If only it were that simple. Anyone in the moving industry knows no matter how many leads are sold or acquired each day, there are only a certain amount of exclusive, quality leads.
We've written on various moving lead tactics before, but we figured it was about time to create the ultimate guide.
Why You Need to Invest in a Lead Generation Strategy
Every market is different, and the same strategies won't work for everyone. In order to get the highest quality sales leads, you need to choose the most efficient approach. Whether it's a combination of AdWords and Yelp or a mixture of SEO and lead providers, the right strategy is there for the taking.
The most important thing to remember is being open to new ideas. The best approach is a diverse one. To get those high-quality moving leads, you need to establish a presence online and in your local community.
The goal is when people think of moving, you're the first company they see (online) or think about (local community). Otherwise you're just playing pin the tail on the donkey, hoping a customer happens to find you in a sea of options.
Once again, the key to getting consistent, quality leads is visibility. How you achieve that visibility is up to you. You can buy it, optimize for it or network. Networking in your community not only gives you a great resource for local moving leads but also commercial moving leads.
Understanding Where Moving Leads Come From
As stated previously, there are numerous places where you can go to receive moving leads. The big difference in how you acquire them is whether you're doing the work, or a third-party service is doing the work.
Each method comes with its pros and cons, and each nurtures different types of leads.
Third-Party Leads: These leads tend to be the least qualified and lowest quality leads. They're good for a quick, immediate supply of leads or if you find yourself struggling to find jobs in the offseason. These third parties typically send a single lead to a handful of companies, and closing rates are typically around 3%.
If you do sign up for a third-party service, make sure your sales team has an effective approach for closing the leads. Quick responses and complete transparency are two simple ways to stand out from the competition.
PPC Leads: Pay-per-click leads are a great middle ground. They are more qualified than third-party leads and come with little to no competition in most cases. Services like Google, Facebook and Yelp will place one of your ads in front of a targeted audience who is ready to buy.
In order to have the highest ROI, you do still need to take the time to optimize your ads and monitor their performance.
Organic Leads: These are the best, yet most difficult type of moving leads to acquire. In essence, organic leads are when a customer finds you naturally. That can mean they find you by searching "movers" on the internet and seeing your company as the first result.
It could also mean that one of their friends or coworkers referred you as a moving company, or it could even mean you attending a local event and networking. The bottom line is you're not paying someone else to find you leads.
How to Get More Moving Leads from Search Engine Optimization (SEO)
SEO is one of the best long-term approaches you can take. That's because the goal of SEO happens to be the key to generating moving leads – visibility. SEO involves optimizing your website's content and layout so search engines like Google rank your website higher and show it to more users.
The goal is that when someone types "movers in [your city]" into Google, your moving company shows up first. Unfortunately, the process to get there can be long and arduous.
So, when you hear "free moving leads" associated with SEO, it isn't completely true. It's true in the sense that you're not actually paying to receive that specific lead. However, you do have to spend your time and effort optimizing your website.
If you truly want to commit to SEO, there are various SEO guides and SEO services for movers that can help get you started. For now, we'll cover some of the basic concepts that can help get you started and understand how SEO works.
Keyword Research: Essentially the foundation of SEO, keyword research is the process of finding out what your target audience is searching for on Google, Bing and other search engines. Using tools like Ahrefs, SEMrush and Google's Keyword Planner, you're able to see which specific terms people are searching for.
These tools show you how often the term is searched for over an average month (volume), the amount of competition for that term (KD) and several other statistics.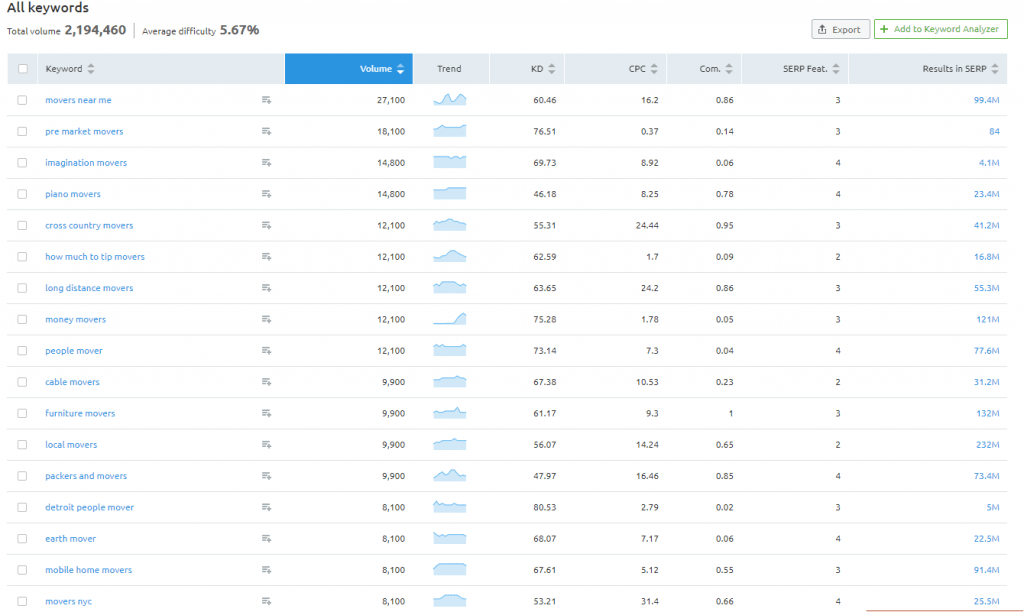 As you can see from the list above, you would want to target the following keywords:
Movers near me
Piano movers
Cross country movers
Long distance movers
Furniture movers
Local movers
Packers and movers
The KD (keyword difficulty) ranges on a scale of 0-100. Anything with a KD score over 70 is usually going to be difficult to get to page one for.
Once you have a list of keywords that have high search volume and a low KD, you can move onto the next phase.
Content Writing: Using your list of keywords that you've gathered, you can start framing your content around it. A highly optimized website should have multiple pages that are dedicated to a specific service. You should have a page for local moves, a page for long distance moves, a page for office moves, a page for piano moves, etc.
And each page should only have relevant keywords on it. Having "local moving company" on your long-distance moving page confuses search engines and hurts your ranking. Google's job is to provide useful, relevant information to a user's search query.
By using relevant keywords and providing detailed information, Google will recognize you as a trusted source. It also helps to write longer content rather than shorter content. Search engines tend to penalize pages that have a low word count or a lot of white space.
On-Page SEO: On-page SEO involves adding elements to your web pages to help search engines understand the intent of the content. A main aspect of on-page SEO is, you guessed it, keywords. Your focus keyword (i.e. "local movers" for your local moving page) should be in the title of your page, the description and in the first paragraph.
Additionally, you should focus on adding these elements to every page:
A short, simple URL that describes the page
Multimedia elements like pictures and video
Links to relevant pages on your site and external sites
Add titles to images (incorporate keywords if applicable)
How Google Can Get You More Moving Leads
Google makes most of their revenue off their advertising services, and for good reason. Google is the King of Search in today's world and their search result pages have some of the most valuable real estate on the internet.
Google AdWords: AdWords (or Google Ads) has become a mainstay in the moving industry. They offer customizable options and extensive research tools that allow you to reach your target audience with ease. Click here for professional tips on how to manage an AdWords campaign from a company who has spent over $5,000,000 on Google advertisements.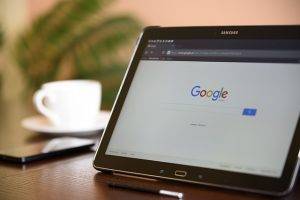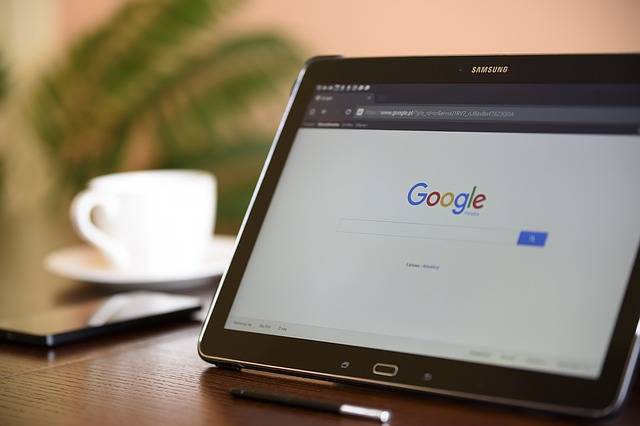 Local Services (Google Guaranteed): Local Services by Google is a relatively new platform that is only available to certain industries in certain markets. The good news is the moving industry is one of them! To learn if your region is eligible, get started on Local Services.
Google Guaranteed is different from AdWords in the fact that Google charges you by phone call. They play your ad (accompanied by a symbol verifying that you're Google "Guaranteed") at the top of the search result page. The ads only show to users in your immediate area who are searching for terms directly related to the moving industry.
Google My Business (GMB): This one's free! If your moving company doesn't already have a GMB page, you should create one immediately. It displays useful information, produces better search visibility, helps customers find your physical location and can track website traffic and analytics.
You can compile your reviews on your GMB, add photos, post social content and once again, it's free!
How to Get More Moving Leads with Facebook
If there's anything that can compare with Google's impact, it's Facebook. The world's largest social media platform has been steadily adding more services and features to help market businesses.
While it may not be the best source for office moving leads, it's a great way to reach potential customers for household moves.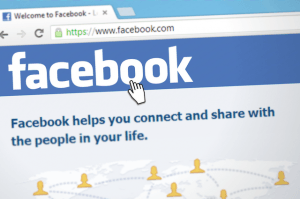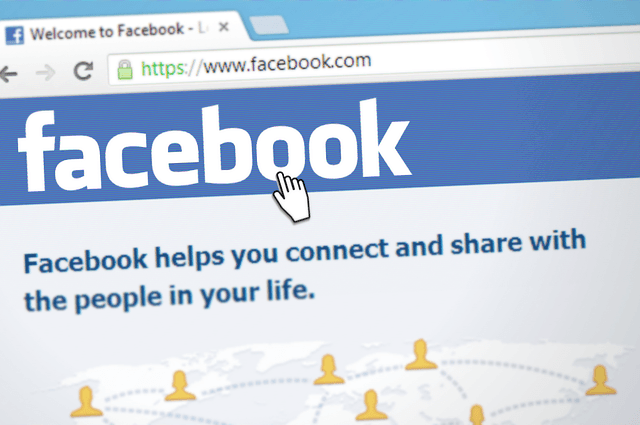 Classic Ads (Marketplace Ads): These ads either show up directly in a user's news feed or in the column directly to the right. These are still the most popular ad formats on Facebook and include a headline, ad copy, an image and a click-through link to your website.
Promotional Posts: These are a great source for brand awareness and audience reach. With promotional posts, you pay to have a certain post reach a certain number of people. If you're going to employ this tool, make sure you have a stellar social media team.
Creating a post that is full of sales pitches and advertisements is not going to create any engagement. Add some personality to your post and get people to remember your brand for the next time they move.
Messenger Ads: These have become more effective as Facebook now allows its users to have a Messenger profile without having a Facebook page. Fairly simple but very effective, messenger ad campaigns are a good way to reach new audiences who don't pay much attention to their news feeds.
How Networking Can Get You Exclusive Moving Leads
Personal interactions are still one of the most effective marketing strategies. People tend remember faces, names and stories more than something they saw online.
By doing some marketing in your local community, you can start to build a reputation of being the go-to moving company. Moreover, referrals and reviews are one of the main factors when someone chooses a moving company.
Real Estate Companies: We've seen real estate agents become one of the main sources of leads for some of our clients. Most realtors would love to have a go-to moving company they can recommend to their clients. Reach out online, try to set up a presentation, or create a flyer that you can pass out.
No matter how you want to do it, realtors can become some of the best friends you have. Think about it, who else has direct access to customers who are almost through the sales funnel.
Assisted Living Communities: Senior living communities are a great resource for two reasons, one of which is residents are constantly moving in and out of these communities. The other reason? These seniors have lots of money to spend on moving.
Apartment Complexes: Some companies won't accept smaller jobs such as apartment moves. However, if yours does, then this is a viable strategy to explore. Create flyers to place in the lobby. Speak with the manager to see what type of storage or moving service the complex might need.
How to Get Better Leads from Lead Aggregators
Using a moving lead provider or aggregator is a complex strategy. On one hand, you sign up for the service and never have to do anything but respond to the leads. It's a simplified process that allows you to focus on running the day-to-day of your moving business.
On the other hand, the leads tend to be less qualified and you're often competing against at least 3-5 other moving companies for the same lead. The closing rate is only about 3% for these.
Equate Media: The best part about Equate Media is their screening process with leads. They run all their leads through a filtration system that allows them to catch any "bad leads" before they get sent to clients. Moreover, you only compete with a maximum of three other moving companies for each lead.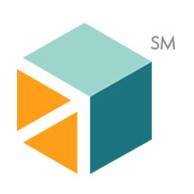 Moving.com: Rather than the filtration system that Equate Media runs, Moving.com allows you to create your own filters. So, if you only want long distance moving leads, you can create a filter. Do you want leads for backhauls on those interstate moves? You can create those filters too.

Quote Runner: Quote Runner is fairly new on the scene, but they've been able to produce quality leads since they came online. They incorporate SEO and advanced search tactics to provide you with reliable, quality leads.
Additional Tips and Tricks
By committing to at least two of the above methods, you will be set up to consistently generate moving leads for the foreseeable future. However, there's still plenty of additional strategies you can take to supplement those.
Some simpler steps you can take include:
Online Listings: Business listings and directories are an easy way to get your company name out there. There are numerous moving industry directories online, as well as local listings such as your local Chamber of Commerce.
Specialty Services: Offering specialty services such as gun safe moving, military moving, estate cleanout and decluttering allows you to generate moving leads even when it's the non-peak season. If you do offer services like these, make sure you have individual pages for each service.
Reviews: Almost every company has a salesperson who can make the company look good. Not every company has the reviews to back it up though, and people are well aware. Reviews and referrals have become one of the biggest factors in decision-making no matter what the industry is. Make it a point to reach out to every customer right after you've performed their move. Provide them a link and make it as simple as possible for them.
Executive Summary
As we stated at the beginning of this guide, in order to run the most profitable moving company you need to employ a combination of these strategies. There are a few rare cases where a company is so well-established in a community that it doesn't need to nurture leads at all (because they've already done it years ago).
Do you have a different strategy that's worked well for you? Did you find great success using any of these tactics? Let us know in the comments below!