Moving Company Ads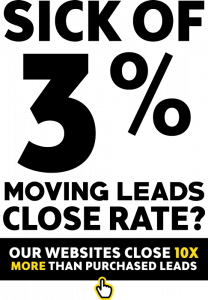 Moving is a fact of life, and people are always on the lookout for reliable movers to make their transitions smooth and stress-free. To stand out from the crowd, you need the best moving company ads to connect your moving services with potential clients. However, the landscape of the moving industry has been changing, and the best way, and the best place, to advertise your moving company has changed with it.
As the first digital marketing company focused solely on movers since 2010, we at Marketers for Movers understand the complexities involved in creating effective moving company ads. Based in Troy, Michigan, we offer a full suite of digital marketing services, helping moving companies like yours maximize their online presence and leads.
Digital Marketing with Google Ads
A strong online presence begins with robust digital marketing. Google Ads offers an unparalleled platform for your moving company ads to get immediate results. Here are some of the perks of using this platform to get your brand in front of potential customers: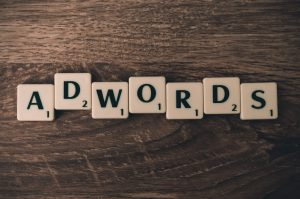 Customized Ads and Audience:

Google Ads are highly targeted, allowing you to reach out to potential customers based on their specific search queries. That means your money is spent only on people who are looking to move, and ready to buy.

Tailored Budget and Schedule:

With Google Ads, you can control your budget and schedule to optimize your ad spend to best target your customers.

Detailed Data:

You will be able to access detailed analytics to see precisely how your moving company ads are performing.

Immediate Visibility:

Most people search for movers on Google. That is why it's key to get right at the top of the first page. Google Ads is a great way to get your ad seen right away on the first page for key search results.
Advertise for Conversions:

Using machine learning and AI, Google is now about to reference billions of pieces of data to find the prospect who is most likely to convert.
Yet, managing a Google Ads campaign can be complex and time-consuming. At Marketers for Movers, we leverage our expertise in digital advertising, taking the weight off your shoulders. Our Google-certified professionals design and manage your ad campaigns, ensuring they deliver the best results.
How to Get Free Moving Leads with SEO
Unleashing the power of Search Engine Optimization, or SEO, is key to elevating your website's organic visibility. The better your site ranks in search engine results, the greater the chances are of attracting potential clients and converting them into customers.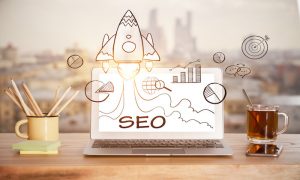 Keyword Research:

A fundamental part of SEO is thorough keyword research. Identifying the right keywords – those your potential customers are using when they search for moving services – can make your website more relevant and easier to discover.

New and Rewritten Content:

Regularly adding fresh content and rewriting existing content to include relevant keywords is a proven method to improve SEO. Quality content keeps your site updated and appealing, encouraging search engines to rank it higher.

Web Design:

Good web design isn't just about aesthetics. A well-structured, user-friendly website boosts your SEO by lowering bounce rates and enhancing user engagement. Moreover, mobile optimization is crucial as Google focuses on "Mobile-First Indexing".

Holistic SEO:

A comprehensive, or holistic, SEO approach considers all aspects of your website. This includes off-site SEO including Google Business Profile optimization, social media posting, and more.
At Marketers for Movers, our SEO expertise is second to none. We provide a Sterling Service in enhancing your website's SEO, generating valuable free moving leads. From keyword research to crafting a holistic SEO strategy, we ensure your website consistently ranks high on search engine results, thus driving increased visibility and leads.
Are Traditional Moving Company Ads Still Effective?
In this digital age, the effectiveness of traditional moving company ads is dwindling. Traditional forms of advertising, such as newspaper ads, radio spots, and billboards, lack the ability to target specifically those that are looking to move, unlike their digital counterparts. Moreover, they do not offer the flexibility to tweak campaigns mid-way based on their performance.
Furthermore, the cost-effectiveness of traditional advertising leaves much to be desired. High costs, coupled with a low conversion rate, make traditional advertising a less attractive option for moving companies. Instead, digital advertising platforms like Google Ads and SEO offer targeted, flexible, and cost-effective alternatives that deliver results.
Determining the Best Option for You
Every moving company has unique needs and goals. At Marketers for Movers, we believe in offering tailored solutions, not one-size-fits-all packages. Our free consultation can help determine the best advertising strategy for your moving company. Here are some of the ways we can help:
We assess your current advertising efforts and identify areas for improvement.

We analyze your target market and competitors to formulate an effective digital marketing strategy.

Our team tailors a unique Google Ads campaign that aligns with your budget and business goals.

We develop a comprehensive SEO strategy to maximize your website's visibility and lead generation.
Whether you need help with SEO, web design, Google Ads, social media posting, or website hosting, we've got you covered. We are a full-service agency that caters to all your digital advertising needs. Our contracts are month-to-month, offering flexibility and ease for our clients.
Get in Touch with Marketers for Movers Today
Ready to take your moving company to the next level? We at Marketers for Movers are here to help. We've been trusted by movers since 2010, and our case studies reflect the sterling results we have achieved for our clients. From Google Ads management to website building and design, we provide an all-encompassing range of services designed to boost your online presence and generate more leads.
Don't wait any longer. Give us a call at (248) 385-5912 or fill out our online form. You can also request a Free Site Audit. Our dedicated team is available in-office from 9 to 5, Monday through Friday, Eastern Time. We're looking forward to providing you with our Sterling Service and helping you achieve your business goals. Connect with Marketers for Movers today and discover the difference we can make to your moving business.