Google AdWords Management for Movers
Don't think your site is showing up enough on search engines? Search Engine Marketing (SEM) is our paid search results service. With complete control over ad copy, SEO optimization, time of day and spend, we can reach those prospects who are ready to buy directly and immediately!
Your ads will only be shown to people looking for movers, and you will only end up paying what your competitors are willing to pay. There isn't another opportunity like this as relatively inexpensive.
With the Marketers for Movers team at your side, we'll set you up for a successful campaign by monitoring progress and reporting directly to you with results and recommendations. If you want to generate moving leads, this is a quick and surefire way to do so.
As one of the nation's top moving leads providers, we have successfully managed movers on various advertising platforms. Our expert team has experience in the following areas:
Google AdWords Management Services
Search Engine Advertising
As a digital advertising agency based in Detroit, we are able to observe online trends all over the country and world to ensure that your moving company stays ahead of the competition.
The Google ad network is a vast and complex territory. We will provide the AdWords help and search marketing management your company needs to get to page one of Google.
Between SEO optimization, content management, keyword research and budget control, you cannot afford to settle for anything less than the best search engine marketing company.
What is AdWords?
We will provide the AdWords help and search marketing management your company needs to get to page one of Google.
Google AdWords is a way to get great sales leads results fast by funneling people with interest to a page of your choosing. This could drive traffic to a service you'd like to see grow, whether it be a campaign geared for increasing local moves or an awareness campaign for visitors who have left your site without contacting you.
By curating a list of keywords for your search ads and a list of relevant domains on which show your display ads, Marketers For Movers can market your ads directly to interested prospects. With AdWords, you can expect your business to see better quality leads coming through your website at a higher rate.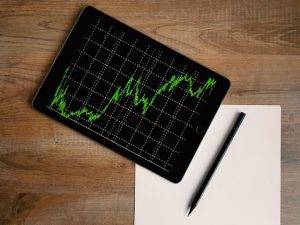 Google AdWords can be a great tool for landing local moving leads. There's one catch though – your PPC campaign must be run efficiently. As quick as your company can gain leads, it can also waste money if you do not take the right approach. Hiring the right search engine marketing company can go a long way in ensuring a high return on investment.
Google Ads campaigns allow you to speak directly to your target audience. As a premier Detroit digital advertising agency, we will tirelessly manage your AdWords account to make sure you have optimized targeting options and PPC management.
Pay-Per-Click (PPC) Advertising for Moving Companies
A successful AdWords campaign will help garner traffic on your website. Unfortunately, that is only half the battle. If your campaign takes the user to the wrong page, or if your website is completely outdated, prospects are like to not take you seriously. As a full-service SEM company, we make sure every step of the process is clean and user friendly.
There is no question that Google has become a leader in online advertising. Social media is helpful for brand awareness, but Google is where the buyers. Sometimes you have to spend money to make money, and SEM is certainly one of those areas. And if you hire a company to do it the right way, it could be the best decision your company has ever made.
Example