Marketers For Movers Coordinates with National Van Lines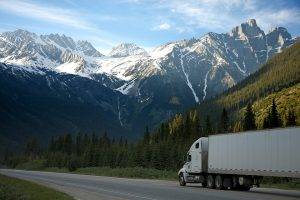 Experience simply can't be beaten. National Van Lines has grown its reputation in the moving and storage industry since 1929. What was once a humble small-town company has blossomed into a booming national moving and storage business. National Van Lines has over 400 agents for solid customer support across the United States. Marketers For Movers is proud to announce its availability to work with National Van Lines agents. As the only digital advertising company dedicating itself to the moving and storage industry, Marketers For Movers can bring your moving company substantial business. Our extensive digital advertising services are based on over a decade of moving company knowledge. Whether your goal is more traffic and conversions, better content or a little bit of everything, Marketers For Movers will deliver on it.
Improve Moving Services with Our Digital Advertising Options
As a client of Marketers For Movers, you have access to a full stack of digital advertising techniques including:
Web Video Marketing: Video content and video marketing makes up over 75% of all internet traffic while pages with video at 53 times more likely to appear on the first page of Google. Marketers For Movers creates engaging content through 90 second "explainer" videos.
SEO: The first page of Google is where you want to be – and we can get you there for many searches! Search engine optimization is our specialty. Our content generation means more organic views and conversions for your moving and storage company.
Web Design: Websites are your digital face. It doesn't matter if you're a novice or veteran moving company: if your website is outdated, your leads will stop coming in! Marketers For Movers utilizes the newest website designs to attract prospects. Whether it's a remodel or a complete overhaul, Marketers For Movers will bring more attention to your moving company. We handle everything from your services to your lead generation.
Social Media: Sharing and reviews are some of the most powerful aspects of social media. Marketers For Movers will maintain the sterling presence of your moving company on all your social media accounts. We manage accounts on platforms like Facebook, Instagram, LinkedIn, Twitter and more!
Web Hosting: Creating your website isn't the only online web service we offer. Every website needs a host, and when you choose Marketers For Movers you get to enjoy access to up to 50 email accounts with your hosting package.
Inbound Marketing: Getting leads doesn't help if you don't have a way of tracking them. Our digital advertising services help you turn a lead to a moving client. Marketers For Movers relies on creative campaigns on a variety of platforms, with advanced lead tracking at every step of the lead process, to give you the best information to close the sale. We provide your moving company access to its marketing performance through detailed analytics.
Google Adwords: Google's paid service allows us to put your service on page one for all of the most important keywords in your desired market. Clients that purchase this package will get daily campaign budget reviews and updates to ensure maximum performance and the most leads for your money!
Digital Advertising from Marketers For Movers
Marketers For Movers is the only digital advertising agency in the United States devoted to the moving and storage industry. For over decade we have generated traffic, increased leads and created quality content for moving companies across the country. Our track record speaks for itself. Just look at one of dozens of client success stories. Having such longevity in the moving and storage industry makes us the premiere marketing experts for movers and gives you access to over a decade of specialized techniques. Working with Marketers For Movers means you receive the unwavering attention of our staff and the comprehensive services needed to increase the authority of your moving company. If you are an agent of National Van Lines, do not hesitate to see what our digital advertising services can do for you. Reach out to our professional staff at (248) 385-5912 or request a free online site audit to see how you can start increasing your online sales leads now!