Marketers For Movers: Opportunities for United Van Lines Agents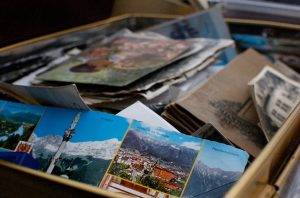 Marketers For Movers partnered with United Van Lines, the #1 moving company in the United States. With a 4.23/5.0 average customer rating based upon 20,281 customer surveys, it's easy to see why United Van Lines is top in the nation. United Van Lines has agents in every major metro area, so no matter where customers are in the United States, United Van Lines can provide them with any moving service they need, including local, long distance, and international moves, as well as auto transport, and more. Here at Marketers For Movers, we are the only advertising agency in the United States that specializes in the moving and storage industry. We have experience in working with a variety of moving and storage companies, including local, national, and international movers. We have been building and optimizing moving websites for sales leads since 2010. Additionally, we do it all to reach your target market: from content writing, social media marketing and web development, to SEO, Google/Facebook advertising, local search, hosting and more. To elaborate:
Web Design: Web pages are important for your business because if your website doesn't have the right look, it can drive customers away. Here at Marketers For Movers, we will create a site that will give your visitors a positive experience.
Social Media: Social media marketing has been a useful tool in many industries—including moving and storage. Let us show you how we can create quality sales leads for your moving and storage business. Get your brand noticed by potential customers.
Video Content Services: If you have video content on your page, it is 53 times more likely to show up on the first page of Google search. Beat your competition with quality video content.
Hosting: We can host your site and include up to 50 email addresses free of charge.
SEM (Search Engine Marketing): Google AdWords is a way to get results fast. With Google AdWords, you'll have the opportunity to show your ads only to people who are interested in moving and storage.
SEO (Search Engine Optimization): Increase your visibility on Google organically. Here at Marketers For Movers, we can put your business on page 1 for relevant moving keywords in your area. We offer no-contract SEO—meaning we only ask for a month-to-month agreement. You can cancel anytime.
Check out more of our website for detailed descriptions of the marketing and advertising services we offer to movers.
Contact Marketers For Movers Today
Trust the first and only digital advertising agency for movers in the United States. We understand moving and storage trends, and have years of experience—so we know what works and what doesn't. If you are an agent of United Van Lines, we can help increase your website's visibility, increase your lead generation, give your website a whole new look and provide many other affordable advertising services as well. Let us be your moving and storage marketers. We get our results from proven and successful methods. But don't take our word for it—read our many amazing reviews, or request a reference from a mover. Contact us today at (248) 989 8907 or fill out our online form!