Facebook Advertising
Every business shares two common goals – reach new customers and drive sales. In today's day and age, Facebook is one of the biggest marketplaces, and its importance cannot be emphasized enough. With over 2 billion active users, there are plenty of likes, shares and potenial sales to be had.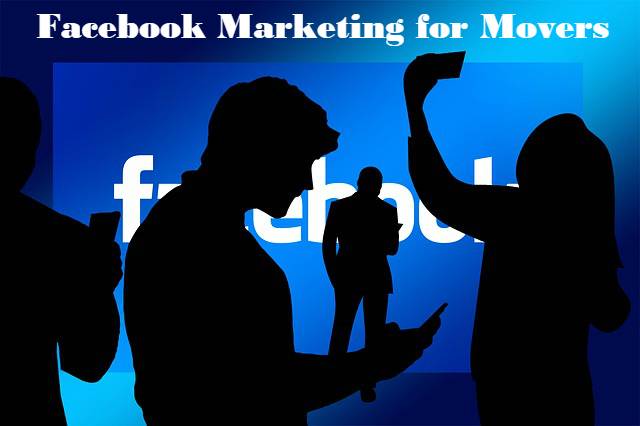 Whether your company wants to increase brand awareness or drive more sales, Marketers For Movers has the Facebook marketing services that you need.
Businesses nowadays need to be active on Facebook to drive sales leads, and your moving company is no different. People browse social media platforms such as Facebook every day, and it's even become a daily routine for many.
At Marketers for Movers, our Facebook marketing team will provide you with measurable results for your moving company's Facebook advertising, bringing in more moving sales leads.
Our Facebook advertising agency has delivered great results and provided sterling service for our moving company customers since 2010! Looking for tips to run your social media? Learn about the best strategies for getting leads from social media for moving companies here.
As a social media marketing agency for moving companies, our professional team brings a wide range of skills and capabilities. Some of the services we will bring to your Facebook marketing campaign include:
Optimized Pages
Interactive Engagement
More Customers
Daily Posts
Increased Followers
Retargeting Website Visitors
Facebook's advertising options are as vast and diverse as its users, and Marketers For Movers knows how to manage all of them. With hundreds of clients and over $5.5 million spent on online display ads, we know exactly how to get leads with Facebook ads for movers. Whether you want to do a paid ad campaign or an organic campaign, we will bring you the results you want – new customers and more sales.
Free, Organic Facebook Marketing
If your moving company's goal is just to raise awareness and further your brand, you might not want to pay for promoted or sponsored posts. We have good news. A simple Facebook business page is one of the best free marketing tools available today. It allows companies to identify themselves, display products, share industry insight, develop their brand and show a human side.
At Marketers For Movers, we have managed the Facebook accounts of hundreds of clients. We have learned how to market on Facebook without spending a dime of our clients' money. We have a process that allows us to optimize the page, posts, images and interactions so your business casts as big of a net as possible.
Our team of Facebook marketing experts will figure out the best time for your moving company to post on their Facebook page, and we will determine what content works best for your posts and campaigns. We can also provide you with strategies for Twitter, LinkedIn, Google My Business, and other social media platforms.
Your social media presence is critical to how many moving leads your company can get, and your Facebook campaigns will help increase your visibility. So, to make sure you stay active on Facebook, allow our Facebook marketing company for movers to create and stay up to date on your social media pages!
Facebook Paid Ads
Over recent years, Facebook has introduced a variety of ways in which moving companies can pay to increase their reach on social media. Our Facebook marketing agency has expertise in every ad platform. You will have access to all our Facebook marketing tips and Facebook ads support.
Whether your campaign is targeted towards sales or brand awareness, we can optimize your ads for success and conversions.
The most useful aspect of paid ads is demographic targeting. Facebook allows you to target age, location, education and interests with your ad. That means, if set up properly, your ad will only show to a custom audience that is looking for your business or services.
Marketers For Movers has developed a four-step process for our clients to ensure they are receiving the highest return on investment (ROI) for their ads.
Audience Targeting. No matter how well written or designed the ads are, it is a waste of time and money if they don't get shown to the right people. We have learned the best practice and the biggest indicators for determining ideal targeting options. We are constantly analyzing Facebook insights to learn what potential customers are posting and how to win their attention.
Ad Design. After determining your target audience, our content team works with our web developers to design creative ads that are proven to draw attention and convert clicks. We incorporate photo, video, slideshows, carousels and collages when we create ads. Your Facebook ads campaign will never be stale or stagnant when you hire Marketers For Movers.
Ad Copywriting. Our content marketers have written more ad copy for movers than you can imagine. Our social media specialist works with every department so our clients are getting the best advertising on Facebook. Whether your campaign is targeted towards sales or brand awareness, we can optimize your ads for success and conversions.
Analytics and Optimization. From A/B testing the ads and landing pages to tracking key performance indicators, we make sure that your ad is as efficient and valuable as possible. We study the numbers so we can be sure which ads are performing the best. It allows us to narrow our strategy and increase your reach.
Different Facebook Ad Formats
Classic Ads
Also called "Marketplace Ads", classic ads on Facebook either show up in the news feed or in the column on the right side of the page. Still the most popular ad format, a classic ad consists of a headline, ad copy, an image and a click-through link to an external page.
Promotional Posts
With promotional posts, your moving company is able to pay to have your post reach a certain number of users. It is a great tool to increase reach and awareness.
Sponsored Message
Considered word-of-mouth marketing, sponsored posts show a user's interactions to their friends. If Joe Smith "liked" your page or claimed an offer, it will suggest to his friends that they do the same. It may sound simple, but Facebook reported that sponsored posts have a 46% higher click-through-rate and a 20% lower cost-per-click.
Messenger Ads
Fairly simple but very effective, messenger ad campaigns are a good way to reach new audiences who don't pay much attention to their news feeds.
Facebook Exchange (FBX)
FBX is tailored to larger buyers with an emphasis on conversions. One main advantage of FBX is rather than targeting demographics and activity, it focuses on retargeting people who have already visited your website or page.
Facebook Marketing Strategy
No matter what your goals are, Marketers For Movers can lead you to, and past, them. Our expertise in social media management combined with our SEO practices has allowed us to successfully manage hundreds of Facebook ad campaigns.
Facebook isn't going anywhere soon. If you are not capitalizing on the biggest social media platform, you need to start today. Call us at (248) 385-5912 to learn what we can do for you.
FAQs:
Is social media advertising for movers necessary? While social media advertising is helpful, it isn't necessary. In fact, many of clients don't advertise on social media at all. We can focus solely on organic posts for your business.
What should I post on Facebook? Marketers for Movers social media experts can recommend and create content for you to post. You won't have to lift a finger! To be proactive on Facebook, posting photos of previous moves or promoting any specials you have is a great place to start.