Web Services
Whether you want to create a new website or update a current one, Marketers for Movers' web services are targeted for you. Our team of SEO experts have revamped websites for moving companies since 2010. We tailor websites for desktop and mobile use. From increasing conversions to reputation management, we understand what it takes to make your website optimization a success.
Web Design for Moving Companies
Having an operational and user-friendly website is crucial in today's competitive online market. With the vast majority of searches beginning online, individuals are relying on the internet more than ever. If your website is difficult to navigate, then you can kiss your chances at high conversions goodbye. But, this doesn't have to be the case. Marketers for Movers has built dozens of websites for moving companies. Our experienced web design team has a variety of templates you can choose from for a custom look that suits your company and sets you apart among the rest of the Moving and Storage industry.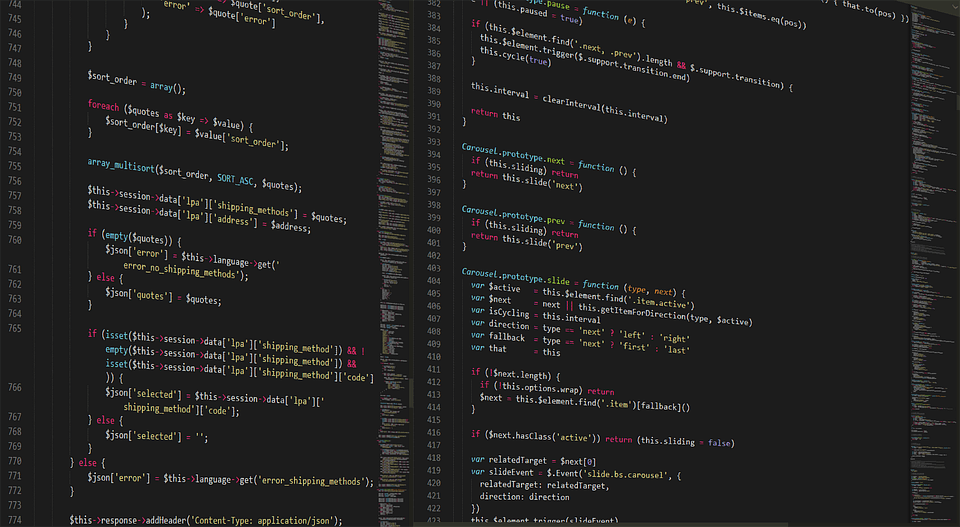 When you enlist our help, we get to work right away. We craft a website to your specific needs and fill it with content that will propel mover pages to the first page of Google. Web hosting from Marketers for Movers means you can expect an influx in traffic and conversions due to super-fast site speed. Unlike other web design agencies, once we complete your website optimization we hand over the code of the website to you. This means that while we previously oversaw your website hosting you will have the reigns of the finished product.
Reputation Enhancement for the Moving and Storage Industry
Along with our comprehensive web design options, Marketers for Movers also assists moving companies with their reputation. Trustworthiness is one of the most significant factors for individuals when it comes to purchasing items or services. Making prospects feel comfortable with their choice is an invaluable asset that can generate a great return in conversions for your company. Besides having an intuitive web design, it is important that your customers also see your past success. Our skilled SEO staff recognizes this, which is why we offer moving companies the option of including reviews and testimonials in their web design package. Allowing people to read reviews, offer feedback of their own and rate their experience creates a web of trust that gives your website an advantage. It also allows you to survey your customers' opinions.
SEO for Moving Companies
One of the greatest influences on a website's visibility are its SEO factors. Search Engine Optimization is second nature at Marketers for Movers. Our team is skilled in SEO practices that will propel you leaps and bounds ahead of other moving companies and land you on Google's first page for many keyword searches. With 94% of all searches beginning on a search engine and 91% of customers never going beyond page one, this is a lucrative opportunity for conversions. Website optimization from us means you get new content specifically crafted to rank within Google. We also do the same with your existing content by revamping it and optimizing it for visibility.
Most of our clients see results from their website in three months. If you're in the Moving and Storage industry and want to set yourself above the competition, Marketers for Movers is the premiere SEO service provider for you. Call us at (248) 385-5912 or fill out our free site audit form online to get started on your new web design project today!
FAQs:
Where can I find web designers for moving companies? The good news is you're not limited to your local area for web designers. They can be found all over the country and around the world, although we recommend you stick with web designers based in the U.S. Using a local firm gives you more leeway.
Is SEO relevant for moving and storage? Absolutely! If you don't want to keep buying leads, SEO is the way to go. A good SEO company will know what your customers are searching and incorporate that into your website. Bear in mind that it does take some time to start generating leads, but the return on investment is well worth it.
Can you remove bad reviews for my moving company? We cannot. Many reviewing platforms we work with have banned removing bad reviews just because they're negative. The whole point of reviewing a business online is to provide an honest, unfiltered evaluation of the company. Of course, we can work with you to respond to negative reviews in a professional and balanced manner. We have also helped customers remove fake reviews online.
How can a website sell moving services? Simple: it puts your services and your story out there for the customer to see. Most customers will search for a company online and review their website before calling. If you have a modern, easy-to-navigate site with relevant, quality content, the sky is the limit for generating leads.